Future roles and engaging learners online with LTC4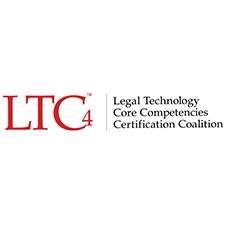 As well as its role as the global industry standard for tech skills LTC4 has been talking to digital learning specialists across the world and getting their tips and ideas on the very best ways to engage with learners online. Understandably many lawyers discovered that their skills were lacking when they didn't have the same level of desk-side support and that has led to increased demand for training.
Will this continue? In a series of interviews conducted over the past weeks we asked digital learning specialists from firms in the US, UK and Canada for their views on their future role and the results are now online at www.ltc4.org/trainertalks
In addition to its mission "working for a future where all legal professionals use technology efficiently and can prove it" the LTC4 organisation is reaching out to legal IT training groups across the globe to join its Global Digital Learning Network. The aim of the Network is to encourage the sharing of ideas, resolving issues and discussing the day-to-day challenges of delivering true skills improvement.
LTC4's core competency Learning Plans are workflow based, providing a structure for training which truly reflects the way lawyers and support staff work. LTC4's Certification of competence is also encouraged and is proving a competitive advantage when clients are selecting their outside counsel.