Gilson Gray selects the Envision legal business management solution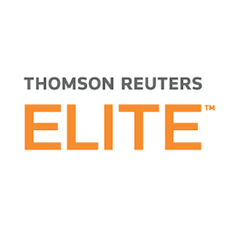 New Scottish firm selects elite's enterprise business management solution Envision to meet current needs, unify processes and unlock long-term potential
Thomson Reuters Elite, a leading global provider of enterprise business management solutions (EBMS) to professional services firms, today announced that Gilson Gray has made the decision to implement Envision. The full-spectrum legal business management solution provides the new Scottish firm with the tools it needs to manage all the critical areas of the business. Envision is one of the most comprehensive business management solutions available for law firms and includes practice, financial, matter, case, document, and client relationship management solutions.
"Gilson Gray is the largest new start, full-service law firm in Scotland in more than 100 years, and we have very ambitious growth plans," said Glen Gilson, managing partner at Gilson Gray. "We are confident that they will be optimally supported by Envision's unified database and completeness of functionality. Thomson Reuters Elite holds a strong reputation and stance as a leader in the legal market, benefitting our firm with the ultimate package."
"Envision's reliable infrastructure is designed to help firms stay ahead of the competition, grow the client base, and run their businesses smoothly and efficiently, all of which are critical to the success of a new firm such as Gilson Gray," said Elisabet Hardy, vice president of Product Management for Elite. "Additionally, mobile, extranet, and cloud computing capabilities enable Gilson Gray to stay agile in an ever-changing industry as the firm begins to evolve and thrive."
Envision is one of Elite's business management solution offerings firms in the United Kingdom, Europe, and Asia Pacific regions and is designed to help clients manage every aspect of their businesses. For more information, contact your sales representative or visit Envision.
Elite, part of the Legal business of Thomson Reuters, offers an end-to-end enterprise business management solution that allows law firms and professional services organisations to run all operational aspects of their firms, including business development, risk management, client and matter management, and financial management. For more information, visit Elite.
Gilson Gray officially launches in Edinburgh and Glasgow in May 2014 and will provide services in the property and financial sectors. For more information, visit Gilson Gray.