Goodman Derrick outsources to Intelligent Office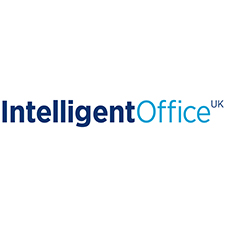 City of London firm Goodman Derrick has become the latest law firm to work with Intelligent Office, outsourcing its front of house to the specialist provider. A new three-person First Impression team now handles a range of activities on site at the firm's office including reception, switchboard, meeting room set-up, hospitality and AV support.
Intelligent Office Chief Executive Rachel McCorry said: "For a law firm, the client experience isn't defined solely by the advice given. Every interaction between law firm and client will influence the way clients feel about the service, quality and value being provided. Making the right first impression is therefore essential.
"With our specialist focus on the legal market, we have a demonstrable track record of delivering secretarial and administrative services to many UK law firms. This enables firms like Goodman Derrick to trust us to deliver an operational solution which reflects well on their professional standing and reputation."
John Raimbach, Finance Director at Goodman Derrick, said: "Intelligent Office has a reputation as a leading provider of front of house and other support services to law firms. This focus on the legal sector and their understanding of what our clients expect, together with Intelligent Office's professional approach and ability to offer new ideas and innovation, gave us the confidence to choose them as our outsourcing partner."
Intelligent Office is the only front of house provider to focus almost exclusively on the legal sector, with more than 110 employees delivering First Impression services at 38 law firm client sites across the UK. Each year, Intelligent Office First Impression teams manage more than 175,000 meetings, 188,000 requests for catering and respond to 99.2% of calls within the agreed standard.
Founded in 1955, Goodman Derrick has 31 partners and more than 90 fee earners and support staff. With the addition of Goodman Derrick, plus new contracts with TCAM and Wedlake Bell, Intelligent Office now delivers a range of administrative and support services at 50 law firm client locations throughout the UK. Other clients include Capsticks, Farrer & Co, Boodle Hatfield, Gowling WLG, HBJ Gateley and Wiggin.
First Impression is one of a range of administrative and support services provided by Intelligent Office. Others include document production, print, mail and couriers, records and archives, matter management and procurement. With more than 900 staff operating across 50 client sites and two onshore shared services centres, Intelligent Office is the leading provider of office administrative and support services to the UK legal market.