Handshake Software partners with UK-based Enable Business Solutions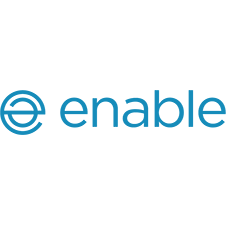 Handshake Software
, the market leading, award-winning provider of SharePoint-based products and services to the legal market, today announced a strategic partnership and the appointment of UK-based
Enable Business Solutions
for Enable to resell, install and support the Handshake Software Universal Search, Portal, Expertise Locator and Extranet products in the UK legal market.
The new partnership will provide UK law firms with full service Handshake Software sales, support and best practices implementation expertise delivered by a reputable and trusted local consulting and legal service provider.
Speaking about the new partnership, Liam Flanagan, CEO at Enable stated: "Handshake Software is a market leader in providing SharePoint-based portal, search, extranet and expertise location solutions to the legal sector. We are very keen to share their offering with Enable's customer and potential client base. As global firms continue to pursue a one-stop Knowledge Management solution anchored by a robust portal and search offering, proven technology providers like Handshake Software are ideally positioned to meet this demand. At Enable, as the software authors of the popular SharePoint based Enable PitchPerfect application, we obviously have a wealth of SharePoint expertise and experience that we believe will support Handshake's global strategic goals."
"Currently, approximately 50% of the Am Law 100 and Am Law 200 firms are leveraging Handshake Software to maximize their SharePoint-based solutions," said Glenn LaForce, Handshake Software's executive vice president & chief strategy officer. "We are looking forward to partner with Enable to provide similar market leadership in the UK law firm market."
Handshake Software greatly reduces the time, effort and cost of integrating and presenting business information with Microsoft SharePoint, Search, Microsoft Office and mobile devices and facilitates firms' knowledge management initiatives with its 'All Knowledge, One Place' approach. Handshake Software ranked first in the International Legal Technology Association (ILTA) 2015 Technology Survey among third party solutions that law firms leverage to enhance their SharePoint knowledge management platform, portal and enterprise search experience.