HighQ acquires legal technology company Legal Anywhere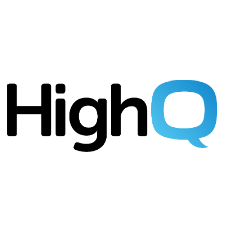 HighQ is pleased to announce their acquisition of Legal Anywhere, a North American software and technology company. The two organisations are market leaders that specialise in secure, mobile enterprise collaboration and file sharing solutions for the legal industry.
"Our mission at HighQ has always been to empower our clients with technology that solves real problems and inspires innovation. We have long admired the Legal Anywhere team and recognised in them a dedication to client service that perfectly fits our culture at HighQ. As we come together, our combined industry knowledge and passion for innovation will unite our teams and provide our joint client base the very best support, software and services possible," says Ajay Patel, founder and CEO at HighQ.
Ron Huffman, Legal Anywhere co-founder and president adds, "We are excited to join the HighQ family. With their years of legal industry experience, HighQ has developed a deep understanding of our clients' needs and will offer them the resources and expertise required to innovate for years to come."
The acquisition will empower HighQ and Legal Anywhere clients with access to unparalleled expertise and resources. HighQ's investment in Legal Anywhere supports their ongoing growth plans and mission to be the intelligent work platform of choice for leading law firms and corporate legal departments.