HighQ and RAVN Systems partner to take legal and financial process efficiency to the next level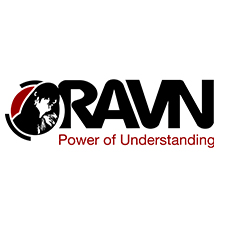 HighQ, a leader in collaboration and content management solutions, and RAVN Systems, experts in artificial intelligence, enterprise search and big data, today announced a strategic partnership that will see them advance their offerings for the Legal and Financial sectors.
The two companies have worked together to integrate their products and have agreed a strategic partnership to deepen their combined offering and accelerate the adoption of innovative new ways of working in knowledge and transaction intensive industries.
HighQ's market-leading Collaborate transaction management platform provides tools to help law firms, banks and other professional services organisations work efficiently on large deals, transactions and projects using their advanced file sharing, task management and workflow features.
With the integration of RAVN's Applied Cognitive Engine (ACE), mutual customers can now take advantage of RAVN's market-leading artificial intelligence to dramatically improve transactional efficiency by automatically reading, interpreting and summarising key information from documents and unstructured data.
The integration of the two products allows RAVN ACE to pull unstructured data from HighQ Collaborate, analyse it and then push the extracted data and summary information back into Collaborate's iSheets module. This allows customers to automate key aspects of traditionally very time-consuming and inefficient processes, such as due diligence projects, property lease reviews and governance of the contracts which control OTC derivative trading.
HighQ and RAVN will be demonstrating this revolutionary technology on Tuesday, 2 February at their HighQ Forum in New York.
"We are thrilled to be working with the team at RAVN, who have been doing some very exciting work in applying their artificial intelligence engine to improve complex transactional processes." said Stuart Barr, Chief Strategy Officer at HighQ.
"We see many areas where our combined technology can have a dramatic effect on the profitability and efficiency of law firms, banks and other highly transactional businesses." continued Barr.
"In many ways, HighQ and RAVN have been approaching the same problems from opposites ends of the technology and process spectrum and I'm excited that we're meeting in the middle where the combined effect of our technologies will be far greater than the sum of their parts." added Barr.
"There are obvious synergies for us partnering with HighQ to bring together our innovative artificial intelligence technology with their broadly adopted deal room and collaboration environment. The possibilities the combined technology opens up for law firms and financial institutions can revolutionize their approach to transactional processing", commented Peter Wallqvist, CEO at RAVN Systems.
"RAVN is the missing link for driving efficiencies and accuracies for organizations which process large volumes of unstructured data, which when combined with HighQ's workflow, collaboration and document production capabilities, delivers a cutting edge product offering", he continued.
Wallqvist concluded, "We see the value that our combined offering will bring to customers as being truly transformational for them."