HighQ Forum, London 2018 - in tweets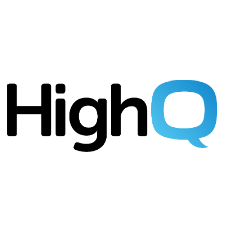 Over 250 people came together at The Grange Hotel in St Pauls for HighQ Forum, London 2018.
With summer around the corner, the sun definitely shone on our numerous speakers, who enjoyed fantastic feedback from those in attendance.
Our new AI Hub was a focal point, and attendees were excited by the prospect of the Office Online integration which will now be available to clients. Client speakers wowed the audience with descriptions and demos of how they use HighQ to improve their business processes.
The entire event was a huge success, which saw us trending on Twitter, using the hashtag #HighQ Forum. Here's a round up of the day in tweets.
Attendees from 17 countries travelled from across the globe to get to London for 23rd May.
See what people said in tweets at the HighQ Forum here.