HighQ, Kira Systems partner for launch of 'AI Hub'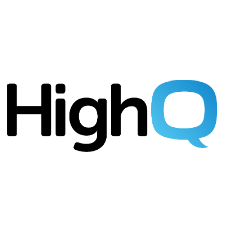 HighQ is pleased to announce Kira Systems as launch partner for its innovative new AI Hub, which allows supported third-party AI engines to be integrated seamlessly into legal processes and workflows within the HighQ platform.
In the initial release, users can automatically push documents from HighQ into Kira for analysis. HighQ then stores the enriched data in the AI Hub, and it's available for use in the iSheets or data visualisation modules — for example, displaying a breakdown of documents by class, language, governing law or extracting provisions and other data points for further analysis.
"We are delighted that Kira Systems is our launch partner for the AI Hub," said Stuart Barr, HighQ's chief product and strategy officer. "Our mutual clients have given us incredibly positive feedback on the integration since it was launched and are already using it to drive new use cases and deliver a much more seamless experience for their lawyers and clients alike."
The announcement further boosts the relationship between the two innovative technology providers and represents the first step in what is anticipated to become the natural interface between multiple AI engines. The AI Hub is ideal for automating and simplifying transaction-based processes such as due diligence, contract reviews, large property deals and legal project management.