HighQ teams up with legal industry experts for new ebook: SmartLaw - Expert insights for the future of law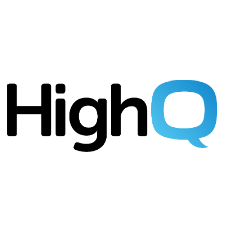 The business of law is changing rapidly. Law firms risk getting left behind as their competitors adopt new business structures, billing models, and client services, and client expectations broaden drastically.
Competition among firms is fiercer than ever, and firms who traditionally only needed to concern themselves with rivals of a similar size, status and locality are now competing with firms from across the business and across the world, big and small, old and new.
So what should firms do to stay competitive in this ever-changing marketplace?
HighQ asked 15 legal experts their advice for firms looking to stay successful in the future for a new ebook. Their answers covered five key focus areas:
Committing to innovation and design thinking
Modernising service delivery
Operating with flexibility and mobility
Gaining true understanding of clients' challenges
Delivering added value to clients
Firms that are purely focussed on the quality of their lawyers are getting left behind as clients look for lawyers who can provide services far beyond the scope of the billable hour and beyond the expertise held by lawyers.
Today's successful law firms run themselves as businesses, employing analytics and big data to optimise the output of the business; they look beyond the lawyers for expertise elsewhere in the firm, whether that's knowledge teams, IT teams, or project managers.
They listen to the needs of their clients and potential clients and speak to those needs, positioning themselves as consultants, advisors, or business partners.
Download the ebook, SmartLaw - Expert insights for the future of law, for insights into the future of law from industry experts from across the legal industry - law firms, legal IT providers, thought leaders and consultants - including Ron Friedmann, D Casey Flaherty, Ari Kaplan, and Jordan Furlong.
Sample quotes from the ebook:
"Any change journey needs sustained and consistent leadership in order to create lasting meaningful changes, and to improve overall change readiness and organisational change capability in the process. No change journey is easy, and BigLaw firms need to start their journey sooner rather than later." George Beaton (beaton, Melbourne Law School)
"Until lawyers focus more time and attention on that which is their highest use (rather than trying to hoard work that involves a lot of what it is that is now a lower use) of their time, they won't be able to leverage their practice - their clients, culture and technology - to create a more sustainable and valuable path forward." Susan Hackett (Legal Executive Leadership)
"Law firms need to invest in the development of their legal talent to help them expand their knowledge and skills. They need to work closely and directly with clients to truly understand their legal needs, and to be more proactive in the delivery of those services. They need to begin to transition from a world of manual legal labor to a world full of legal engines." Ryan McClead (HighQ, 3 Geeks and a Law blog)
"Although there are a number of firms doing brilliant forward looking things, there is still an inertia that plagues most firms. Rather than waiting for external forces to push us to change (or worse, sideline us completely), we need to lift our heads from our paper laden desks and take action now. We need to put a genuine focus on client value and get curious and brave." Caroline Ferguson (Living Lawyers)