How Blockchain can be used in the legal sector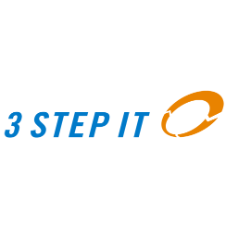 Blockchain is seen as one of the most promising new technologies on the scene, being adopted by numerous industries, from financial institutions to healthcare to government agencies. But what about the legal sector?
As Law.com notes, law firms are notorious for being behind when it comes to implementing new tech. However, blockchain is seen as a safer tool when compared to new innovations on the market. But how exactly can the legal sector benefit from blockchain technology?
Boosts security
Cybersecurity is becoming an increasing concern for businesses across all industries, with companies investing in cybersecurity solutions to ensure the safety of confidential information against the latest cyber attacks.
Blockchain can further enhance protection by securing digital transactions and it can also integrate with existing security protocols. It can, for example, decrease the effectiveness of DDoS attacks, which overwhelm targeted servers. Blockchain's decentralised nature means the information is instead stored in a large network across numerous locations.
Places law firms as secure technology advisor
Other industries, such as manufacturing and energy companies, public sector, government agencies, and financial institutions, have deployed tech innovations including machine learning, AI, cloud security, and even blockchain.
These companies are often top billing clients so law firms can show they are being proactive about their cyber security and keeping pace with technology by investing in blockchain. It will give these clients peace of mind and show them they are secure technology advisors.
Protects sensitive data
Today's lawyers are having to juggle regulatory compliance management and globalisation. Technology has sped up modern business and law firms need to share huge amounts of data and documents between teams, clients and contractors, sometimes across countries. But they need to make sure they meet compliance and regulatory requirements.
Blockchain-based solutions can help protect the sensitive data being shared and also ensure uniformity, consistency and accuracy of data is maintained, minimise manual intervention into systems and human errors, and make sure compliance is met.
DLT will revolutionise transactions
According to Law.com, DLT (distributed ledger technology) innovations are transforming the way people connect and transact, and the legal industry can make use of the way it will:
Enable commodities, services and assets to be traded without the involvement of third parties
Provide automatic control over transfer of assets
Keep track of land registry and improve deed management
Ensure clearing and contract disputes are settled in a digital manner, avoiding court procedures
Store, exchange and control access to valuable data
Blockchain is a versatile technology that looks set to transform traditional legal services, enabling law firms to provide clients with enhanced services and greater digital protection.
Freedom to focus on strategic initiatives
For firms to truly embrace strategic initiatives, such as Blockchain technology, AI, automation and big data, they will need to invest both financially and operationally. As such, identifying ways to save costs and be more efficient are essential.
Firms ultimately need the freedom and resources to focus.
We will be hosting a webinar on the 21st Feb, where you can discover how an IT life cycle management approach to IT will deliver efficiencies right across your firm…
Leaving you to focus on exploring how Blockchain, amongst many other technologies can drive your firm forward in 2018 and beyond.
View webinar agenda and reserve your seat today