How future thinking is your law firm?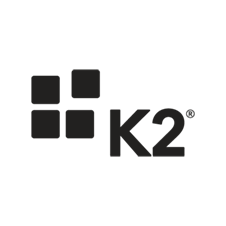 The legal sector faces new challenges as it emerges from the recession. Workflow management solutions are an integral part of overcoming these challenges. Law firms need to optimise their processes to safeguard profitability.

U.S. law firms saw big performance improvements in 2014, according to Legal Week, which reported average revenues across the 23 largest U.S. law firms growing by 5.8 percent year over year. From quarter one of 2005 through to November 2014, firms increased their standard rates by 35.9 percent (from an average of $348 per hour to $473). However, the actual collected rates increased by a more modest 28.2 percent over the ten-year period, from an average of $348 per hour to $473, representing an average increase of 3.6 percent per year. This means that while average revenues have increased, client pushbacks have slowed down actual rate increases.
The increase in overall revenue is, in part, the result of significant merger activity. However, it's also due to law firms adopting more globally commercial ways of working in response to seismic changes in the global legal marketplace.Since the recession, clients have not only pushed back on fees, but new non-traditional law firms have driven down prices and forced larger, more established players to improve efficiency by updating their delivery service models to compete on price as well as performance. As a result, many traditional law firms are investing in labor-saving technology like never before.
PwC report author, David Snell, comments: "Changes in the legal sector are set to continue, and firms looking for success and substantial growth will require clear leadership and vision, strong discipline over business practices, and agility to take advantage of new and emerging opportunities."
Embrace change
Opportunities that help save time must be embraced with vigor.
Time is a valuable commodity, and the traditional administration-heavy law practice is no longer enough. The new arrivals in the legal marketplace are leaner and meaner and use the latest technologies to keep fees low, by automating and streamlining administrative-intensive processes, such as case management.
The ILTA Legal Technology Future Horizons Final Report, which explores how advances in IT will impact the legal profession over the next decade, demonstrates the need for firms to capitalise on automation efficiencies. Paper is too easy to lose or misplace. It also leaves legal firms vulnerable to human error, but fortunately, these errors can be reduced and even eliminated through automated processes.
Today's automated processes can bring together information into a single view in real time, with none of the disruption and duplication that migrating information into a single system can bring. Information remains securely-held in current locations, helping firms avoid the risk of a single point of failure, while allowing them to enjoy the clarity and efficiency of a unified view of data and events. This unified view improves reporting and analysis without any risks or drawbacks.
Automated processes also allow people to work in the way they are accustomed to working: from mobile devices, tablets, laptops and desktop computers. Firms that enable their employees to work from anywhere, at anytime, make it possible for employees to work more efficiently and get tasks completed faster.
Here's how
So, if a workflow management solution is the way forward for profitable and forward-thinking law firms, what should IT managers be doing to plan ahead? Perhaps the biggest priority is to analyse current ways of working and identify areas that need improvement.
Workflow management solutions are designed to help law firms become agile and adept, in both internal operations and client-facing processes. The competition is intensifying, which in turn, drives down fees. But firms can respond with smart technology that transforms performance and analysis to both streamline internal processes and improve the client experience. Business process applications are one way to achieve this without having to implement an expensive, monolithic BPM system that creates a great deal of upfront disruption and requires a lot of .costly customization. Business applications can bring together information from disparate sources at the point of need, transforming information retrieval, delivery and analysis with little to no code, while extending the capabilities of systems that firms are already using. With this approach, legal firms will become agile enough to make seamless improvements across the business as their needs change and evolve.
Discover how forward-thinking firms are planning for the future by downloading: Automate your way through business change: how to build agility into your IT strategy