Huge turnout for Aderant Global Momentum conference in New Orleans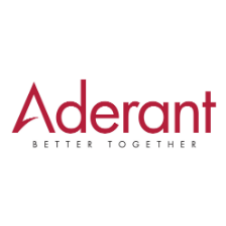 Rolling in at historic levels, law firm professionals from 11 countries came together for Aderant's Global Momentum conference April 20-23 at the Hyatt Regency in New Orleans. The two-and-a-half day conference experienced a growth rate of more than 34% as compared to the 2014 event. Firm delegates attended 138 sessions from 13 different tracks, including product training, best practices, peer-to-peer sharing and roundtable discussions on key industry issues.
The largest gathering of Aderant experts and industry thought leaders of the year, Momentum's exceptional growth rate reflects the strong year Aderant had in 2014, with more than 57 major firms joining the Aderant community. Of particular interest were sessions exploring change management best practices. In fact, one of the most popular breakout sessions covered what firms can expect before, during and after transitioning from Elite Enterprise to Aderant Expert.
Revolving around the theme "Power to Change," conference content directly addressed various approaches to managing change in the legal industry and equipped attendees with practical approaches to facilitate transformation within their firm. Common topics of conversation centered on exploring creative pricing structures, improving firm profitability and effectively managing matters. Panels of industry influencers, client-led presentations and roundtable discussions were among the most popular sessions. In addition to learning more about industry trends and hot topics, attendees received a first look at the latest edition of several Aderant solutions, such as Aderant MatterWorks™, Expert Collections, BudgetWise™, CompuLaw MyView and more.
Taking advantage of the conference's New Orleans venue, social and networking events were all themed for the Big Easy. A "Bayou Bash" was held on the opening night at the Grand Oaks Mansion, where attendees spent an enchanting evening on an antebellum lawn, and an exclusive Second Line Parade led everyone through Champions Square to a soiree at Club XLIV, across from the Superdome.
"This is my third Momentum. I'm always excited," commented Maurice Oketch of Jeffer Mangels Butler Mitchell. "My favorite part of the conference is putting faces with names. You know, you talk with the Support folks over the phone and you make the friendship over the years, but meeting them face-to-face, to me that trumps everything else. That's a win."
"It was great having such a broad audience at Momentum this year," commented Chris Giglio, Chief Executive Officer of Aderant. "And though the attendees were varied, with each conversation it was clear that everyone's thoughts were on change—changes in the legal industry, changes in the world of business intelligence, even the seemingly minor changes helping firms be more efficient and profitable." He continued, "In fact, Momentum is also a time that helps Aderant as we make changes and improvements to our products. Collaboration is one of our top priorities, and this conference is always a great time to test new ideas and learn more about how we can best serve our clients."