Huron Consulting Group announces two prestigious accreditations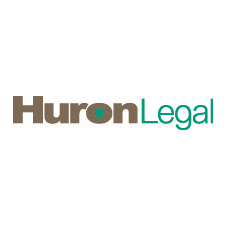 Huron Legal attains ISO/IEC 27001:2005 certification and orange-level relativity best in service recognition
Huron Consulting Group, a leading provider of business consulting services, today announced that its Huron Legal practice has received two significant distinctions recognizing the company's commitment to providing exceptional client service – ISO/IEC 27001:2005 certification and orange-level Relativity Best in Service.
ISO/IEC 27001:2005 certification
Huron Legal has been globally awarded ISO/IEC 27001:2005 certification by UL DQS Inc. for its adherence to rigorous information security standards.
"Achieving ISO/IEC 27001:2005 certification emphasizes our commitment to protecting our clients' information," said James Zinn, managing director and head of Huron Legal's technology organization. "We are pleased that Huron Legal is being recognized for having implemented an information security management system that adheres to global standards and qualifies for such a prestigious accreditation."
ISO/IEC 27001:2005 requires that organizations have a system to identify, design, and implement the information security controls and processes necessary to ensure confidentiality, integrity, and availability of its information assets. An independent, third-party audit by UL DQS. found Huron Legal to have the requisite technical controls in place and formalized security policies and procedures that comply with internationally recognized standards. UL DQS, one of the leading certification bodies for management systems, is accredited by the ANSI-ASQ National Accreditation Board (ANAB) for its ISO 27001 program.
Orange-level relativity best in service
Huron Legal has also achieved kCura's orange-level relativity best in service recognition for outstanding and exceptional customer service for Relativity end users.
"The distinction as a relativity best in service partner by kCura is a reflection of our deep commitment to our clients, the expertise of our professionals, and the quality of our services," said Zinn. "Huron Legal has made significant investments in our people and in the tools and processes we use to help our clients manage e-discovery challenges globally, while providing millions of dollars in cost savings."
Through a voluntary audit, relativity best in service partners demonstrate their expertise and experience hosting projects in relativity. kCura evaluates these partners in three areas: technical infrastructure, customer service, and product expertise. Additionally, best in service partners meet a set of requirements for their duration as a hosting partner, size of relativity installations, and core relativity certifications.
kCura has two designations for best in service: orange and blue. While both sets of partners are certified to provide a quality relativity experience, orange-level partners like Huron are recognized for making additional investments in people, process, and technology to manage installations with above-average user counts—all while maintaining the high standards of best in service.