ILTA heads for best year yet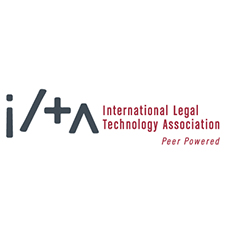 The International Legal Technology Association (ILTA) is anticipating its best ever attendance for this week's London INSIGHT conference for UK and Europe. Over 250 C-level delegates from more than 100 law firms and legal departments across 12 countries are already registered for Thursday's event, with more anticipated on the day itself.
The big draw is undoubtedly the first public presentation of the findings of ILTA's ground-breaking Legal Technology Future Horizons Project. The educational conference will kick off with project-inspired keynote Blurred Lines: How Technology and Disruptive Innovation Could Redefine What It Means To Be a Law Firm Over the Next Decade.
Futurist Rohit Talwar will highlight the transformative role IT can play in the future of legal service delivery and critical technologies that could impact everything from client interactions to knowledge management. Rohit will also discuss challenges faced by managing partners and CIOs as they seek to ensure the alignment of IT with business strategy.
In support will be three tracks comprising 15 sessions covering legal technology, knowledge management and litigation support. Peer developed and delivered, they comprise a programme that is focused wholly on value content and quality conversation, something that ILTA is keen to highlight as a key differentiator of their event offerings.
The full 2013 ILTA INSIGHT programme can be found at www.insight.iltanet.org/
Law firm and legal department personnel can register for free on the day. ILTA INSIGHT takes place at the Grange St Paul's Hotel, London, on 14th November.