ILTA says save the date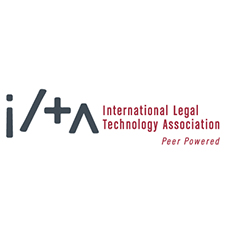 The International Legal Technology Association (ILTA) has announced the date of its 2014 ILTA conference for UK and Europe. The INSIGHT event will take place on Thursday November 13th at a brand new venue, 155 Bishopsgate, but still with the proven multi-track format of previous years.
For the first time the educational programme will offer four streams, with the ILTA hallmark of all content being peer-powered: sessions are designed and delivered from the ground-up by colleagues within the legal IT community. This year the tracks will cover strategy, technical, litigation support, and knowledge management.
Last year's INSIGHT was deemed the best ever in terms of both numbers and feedback and ILTA is looking to go one better in its ninth outing this year. It is keen to welcome as broad a participation as possible from the top 200 law firms, and will be structuring its content to offer 'something for everyone', in the words of co-chair Janet Day.
The full INSIGHT programme is due to be published in September but any legal professional or vendor looking for more information now should contact Peggy Wechsler - peggy@iltanet.org or visit the website at www.insight.iltanet.org/