iManage announces record high cloud adoption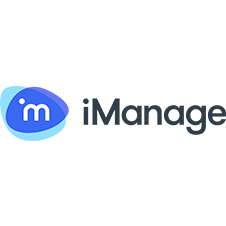 iManage today announced that the number of organisations adopting iManage Cloud, the company's hybrid cloud service, has nearly doubled over the past year. Top law firms, corporate legal departments, accounting and financial services firms continue to select iManage Cloud over competing cloud solutions for increased security, streamlined deployment, deep integrations with mission critical desktop software, comprehensive functionality as well as seamless desktop and mobile experiences – available both when connected and off-line.
The company also achieved a significant milestone in migrating all of its existing cloud customers from HP's cloud to the iManage Cloud. Currently, iManage Cloud data centers are in the US and UK with plans to expand to Asia Pacific later this year. New cloud adopters over the past 90 days include: Robbins Russell, Carr Maloney, Finn Dixon & Herling, Jones Lang LaSalle, InvenTrust Properties Corp. and LeClairRyan to name a few. These deployments range from less than 100 to more than 700 users.
"The decision to go with iManage Cloud was easy," said David Melczer, director of information technology at LeClairRyan. "Our attorneys work in a wide variety of locations and secure access to their content is extremely important. With iManage managing the infrastructure, we know the security will be up-to-date. And, with the bundling of iManage Share as part of our cloud subscription, we will be able to collaborate with clients more easily and securely which will make our attorneys more productive and decrease risk to the firm."
iManage empowers over 1 million professionals in nearly 3,000 organizations around the world to serve their clients more effectively. With iManage work product management, law firms, corporate legal departments, accounting and financial services firms alike are able to easily and efficiently manage the complete work product lifecycle by managing all documents, emails and communication streams in integrated project workspaces.
iManage work product management is available as an on-premises installed product and as a hybrid cloud service in the iManage Cloud. The iManage Cloud is optimized for professionals who need to manage sensitive client related work product:
Performance with large files is optimized through the use of solid state storage for frequently accessed files – making for faster downloads and less waiting.
Unlike public cloud providers, in the iManage Cloud, internet bandwidth is not throttled, resulting in downloads that can be 40X faster than public cloud.
Sensitive files may be stored in the cloud or on-premises and all users may access content whether in the cloud or on-premises, enabling organizations to comply with client restrictions on where content may be stored, while still taking advantage of cloud economics and flexibility.
Unlike SaaS solutions, clients maintain control over upgrade and maintenance outages, so busy professionals can remain productive and not disrupted.
Over the last 19 years, iManage has successfully grown from a focused document management solution to a comprehensive work product management suite encompassing document and email management, secure file collaboration and information governance, reflective of the needs and expectations of today's new professional.
"The industry has spoken," said Neil Araujo, CEO and co-founder of iManage. "Our customers' eagerness to both deploy and expand seats in iManage Cloud is a clear indicator that the work we put into optimizing cloud performance for professionals and how they work is paying off. We have no doubt this growth will continue as others recognize the power in selecting a work product management solution provider that has proven itself as an industry leader with great performing products and a flexible cloud business model to back them up."