Intapp announces Connect19 in London, May 22-23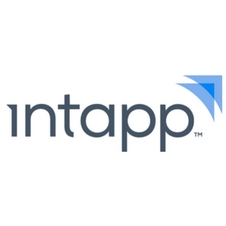 Conference for professional services firms will feature keynotes from industry leaders Daniel Susskind, James Wilson, Muriel Marseille, John Hall and Thad Jampol
Intapp, a leading provider of business applications for professional services firms, today announced Connect19, its annual customer conference. The event takes place May 22-23 in London. More than 250 attendees are expected from Intapp's customer base of law, accounting, financial services and consulting firms.
Keynote speakers include industry thought leaders, Intapp executives and customers. Scheduled to speak are:
Daniel Susskind, Fellow in Economics at Balliol College at Oxford University, TED speaker, Senior Policy Adviser and author: Dr Susskind's keynote topic is "The Future of the Professions," based on his best-selling book. The book sets out two futures, both of which rest on technology. One is reassuringly familiar – a more efficient version of what we have today. The other is transformational – a gradual replacement of professionals by increasingly capable systems.
John Hall, CEO of Intapp: Hall's keynote topic is "Modernisation: The Collaboration Imperative." He will discuss how forward-thinking firms are shifting to a modernisation strategy to gain an edge in today's competitive, client-empowered era. Joining him will be James Wilson of global law firm Baker McKenzie, a longtime Intapp customer.
Thad Jampol, Intapp Co-founder and Chief Product Officer: Jampol will be speaking on the topic of "Modernization: Becoming a Data-Driven Firm." He will offer insights into what it takes to become a data-driven firm and how advancements in AI promise to unleash growth potential. Joining him will be the aforementioned James Wilson and Muriel Marseille, Director of Compliance & Risk at Ashurst – both Intapp customers.
Connect19 will offer hands-on labs, "best practice" sessions and educational "Intapp University" content, along with ample networking opportunities. Attendees will learn how to better leverage technology to differentiate their firms, offer more value to clients and increase profitability. Among the high-level topics covered will be client development, business acceptance and client delivery.
Click here for registration, agenda and other Connect19 information.