Intapp extends collaboration with Microsoft to accelerate law firm success with Office 365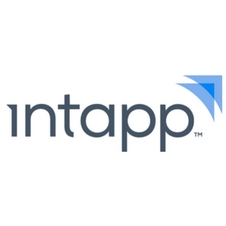 Intapp today announced a new initiative with Microsoft to help law firms get more out of Office 365 using Intapp Integration Builder, the industry's most widely adopted application integration platform. A global leader in legal software, Intapp is expanding its decade-long collaboration with Microsoft as part of a broader effort to support firms as they adopt cloud services. New enhancements to Integration Builder – including integration templates for Microsoft OneDrive for Business and SharePoint Online – will provide firms with centralised control over content, user and process management across on-premises and cloud-based systems necessary for efficient business operations.
"Expanding Intapp Integration Builder's existing support for Microsoft cloud services is a natural step in our ongoing collaboration," said Laura Marino, vice president of product management, Intapp. "Today, over 420 organisations are using Integration Builder to connect applications and manage data across their environments. Our joint initiative with Microsoft helps us deliver the ease of use, visibility and control that these organisations have come to expect as they incorporate cloud services like Microsoft Office 365 into their overall IT architecture."
The cloud offers lawyers and staff many benefits – including increased productivity, flexibility and easier access to information – but it also introduces new challenges for IT. Effective content management across on-premises software and cloud services is critical to ensuring that files are up to date, and that lawyers and staff always have access to the information they need to be productive. And effective administrative capabilities are vital for IT teams seeking to maintain the control they require over their entire architecture.
The new templates – which will become available as part of the Integration Builder 5.0 release later this year – will make it straightforward for firms to manage, track and automate synchronisation of files across on-premises and cloud-based systems. Integration Builder templates will also enable automated user provisioning and workspace provisioning on specific matters – improving efficiency, accuracy and governance for IT.
"Integration Builder has a long track record as the trusted application integration and data management platform for the legal industry. We're pleased to work with Intapp to help law firms easily incorporate Microsoft Office 365 into their environment and provide lawyers with the significant benefits these cloud services provide," said Nishan DeSilva, senior director within Microsoft's Legal and Corporate Affairs group.
Intapp and Microsoft have worked together previously on developing extensions that allow firms to use Intapp Wall Builder to secure and manage access to information stored in Microsoft SharePoint, both on premises and in the cloud.