e-know.net announces support of local Law Society hockey cup 2013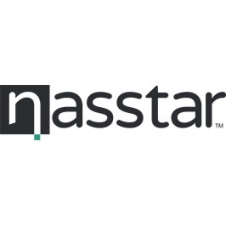 e-know.net is delighted to be sponsoring Joint IV Local Law Society Hockey Cup 2013 in association with WellChild and the England Hockey Board.
The tournament will see four high profile Law Societies – Birmingham, Liverpool, Bristol and Manchester, come together to compete in a sporting battle to see which team will come out on top in a series of Rush Hockey matches.
The event aims to raise £10,000 for WellChild which will go towards providing essential practical and emotional support for seriously ill children and young people across the UK, to ensure they receive the best possible quality of care.
The event is open to men and women of any age or sporting ability and welcomes either team or individual entrants. Teams are made up of 7 players including 2 substitutes.
With a guest appearance from one of England hockey's well known and respected Olympic athletes, participants are sure of an experience to remember.
Entry to the competition includes refreshments and lunch, and a hot buffet and glass or two of bubbly to toast the winners. Courtesy of a few well known corporate sponsors, entrants will also get the opportunity to lay their hands on some amazing prizes as part of a charity raffle taking place on the day.
The concept of the event has arisen from e-know.net's relationship with the England Hockey Board (EHB) and membership of The 1908 Club. Over the past two years, e-know.net has supported The 1908 Club in its aim to afford more young people the chance to benefit from hockey's development pathway, the Single System.
As a leading managed IT service provider to the legal market, e-know.net is also delighted to have very strong relationships with each of the local Law Societies that make up the Joint IV – Birmingham, Bristol, Manchester and Liverpool.
By forming a partnership between the law societies and the EHB, the event is set to be an incredible success, both in terms of the money raised but also in attendance – anticipating circa 150 legal professional and senior decision makers from across the four law society memberships attending on the day.
The cost of the event is £70 excluding VAT per entrant. To register please click on the link below, this will take you through to the registration page. Once registered you will be contacted regarding your payment via cheque.
Please register here: http://www.e-know.net/hockey/. Make sure you do this quickly, as teams are likely to fill up fast!
If you would like more information on the event, please contact the event organisers e-know.net on hockey@e-know.net or alternatively call 01952 225 000 and ask for Helen Newman.