K1 is creating the world's only end-to-end document solution for lawyers and corporate counsels by using Microsystems' technology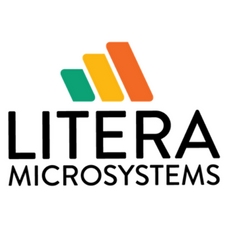 The investment creates the world's only end-to-end document solution for lawyers and corporate counsels through the combination of Litéra, Microsystems, XRef, and The Sackett Group.The combined business will better serve more than 1,000 legal and corporate customers with solutions across the full document lifecycle. Its software products improve the efficiency of document creation, collaboration, and review while mitigating the risks of mistakes and reducing the time lawyers spend on these critical tasks.
Raina Massand, Co-Founder and Chief Commercial Officer of Litéra, states, "The combination will continue to improve workflows for lawyers and corporate counsels worldwide by creating the most comprehensive and robust integrated suite for documents."
Paul Domnick, President of Litéra, says, "We are excited to build upon each company's unique strengths to continue to revolutionise the legal software market. We will continue to strengthen our use case for existing customers, expand geographically and move forward into additional verticals as well."
The new company will remain focused on delivering current customer commitments and new product features while devoting resources to the next generation of solutions.
"Our products have an immediate and measurable ROI for our clients. More importantly they assist our customers with drafting high quality products for their clients," says Avaneesh Marwaha, a former lawyer and the current President of Microsystems. "Our goal is to improve lawyers' ability to focus on their clients, not their documents."
"We have been using solutions from Litéra, Microsystems, XRef and The Sackett Group for years. They have all invested the time and energy required to understand our firm, our working practices and our challenges," comments Dan Surowiec, Global CIO of Baker McKenzie. "By bringing these brands together we are excited about the opportunities for even greater innovation alongside the efficiencies of working with one vendor to address our document lifecycle needs." Baker McKenzie has deployed these solutions to assist in creating, comparing, proofreading, repairing, cleaning and collaborating safely on documents to better serve its clients.
The strong growth experienced by all four companies is an ideal foundation for future expansion. The company will maintain operations in the US and across the world.
All customers and product lines will continue to be supported in order to provide continuity to current clients and also to provide increased opportunities and benefits over time. These customers include some of the largest legal, life sciences, financial services, and professional services organizations around the world.
The new platform is majority backed by K1, an investment firm focused on enterprise software companies globally. K1 has invested over $100 million of equity behind the combination, with additional capital available for further acquisitions.
"K1 is excited to partner with management in this strategic combination," says K1 Partner, Ron Cano. "With continued investment and support we will create a one of a kind platform for our customers."