Kennedys Law implements Nikec Binder to deliver electronic matter files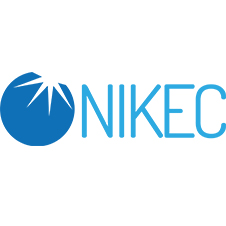 Kennedys law, the fastest organic growing firm over the last five years (Legal Business 100, 2013), has chosen Nikec Binder to deliver electronic matter files to meet the needs of the firm's key strategic objectives and to support its workflow practices.
To keep up this growth momentum, Kennedys' IT team was tasked with reducing print costs by 60% and decreasing the space used for storing files by 17%, with the view to make more room for profitable fee earners instead. Data security was also of paramount importance when undertaking the project, given the large volumes of information that was in transit at any one time. That was not all. To add to the challenge the team were under pressure to find a tool to minimise disruption and maximise productivity, in other words, a solution that users could easily interface with.
"It was essential that our preferred solution organised and presented the matter file intuitively within the realms of a familiar user interface", explained Mike Gilpin, IT director at Kennedys. Nikec Binder fitted the bill by replicating the look and feel of the paper based ring binder, with tabs, table of contents and an easy drag and drop filing process. Users can securely access or share binders from both within and outside of the firm, then annotate, comment or contribute to its content. This effectively streamlines communication between players and makes cases progress faster.
The initial reactions by users within the firm have been positive. "The Binder is now the first thing I access to see what's happening on a matter." Commented Dan Freeman, associate at Kennedys.
"In terms of improving productivity, Nikec Binder automatically creates and updates matter bibles from the firm's document management system which removes the need for support staff to manually print, collate and organise new and revised documents", explained Mark Lawrence, project manager at Kennedys. "It also eliminates many of the unnecessary steps that are inherent in the manual paper based process. Overall, we have calculated that by automating processes, support staff time spent moving documents can be reduced by 10%, saving over £40,000 per year within the pilot team," continued Mark Lawrence.
Damian Jeal, VP of global sales commented, "To deliver a solution that meets the needs of a fast paced, forward thinking company such as Kennedys is extremely rewarding. Nikec Binder is proving to be a strong platform for reducing printing and paper costs, boosting productivity, promoting security and mobility for many of our clients – all of which ultimately translates to increased profitability on any firm's bottom line. We are confident that Nikec Binder will help meet Kennedys' objectives".