Key takeaways from ILTACON2018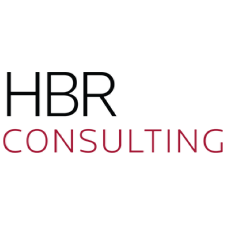 It was great to be back at ILTACON again last week. The peer-inspired sessions and interactions with so many legal technology colleagues inspired and motivated us. This year's theme was innovation and change and it was obvious that change is in the air. Here are a few of our takeaways. We are interested to hear your thoughts as well.

There continues to be considerable interest in data analytics and artificial intelligence (AI). Many organizations now have some form of analytics and others are eager to embrace it. Forward-looking organizations are looking toward more sophisticated analytics applications to aid decision-making and their legal practices. HBR's Andrew Baker and Karl Haraldsson facilitated ILTACON's first data analytics educational series, outlining the current and potential uses in law and offering a boot camp to show the basics of how analytics work. HBR's Kevin Clem led a panel discussion about the kinds of data that law departments are gathering and analyzing and how law firms can best position themselves in this transparent environment.

As for AI, we commented after ILTACON 2017 that despite the burgeoning field, many organizations lack the right processes and people to fully leverage AI. That is still the case, although more tools are available, and more organizations are implementing pilot programs. AI tools have tremendous potential to improve legal operations and legal practice but cannot be instantly implemented without considerable forethought and preparation.


The focus on information and data security remains strong. Organizations are investing in tools to protect their data (e.g. HBR's DLP Tagger) and building their teams and processes to keep their and their clients' information safe. A critical foundation for data security is, of course, information governance (IG). As organizations build their IG programs, it is essential to develop teams with the necessary multidisciplinary skill sets. HBR's Terry Coan led a panel discussion about the practical aspects of adapting a traditional records management team to the broader skillset needed for IG.

There is an emphasis on using technology to innovate, but innovation should be tied to the shift in legal services and how they are delivered. Tuesday's keynote panel discussed the changing legal ecosystem and how the relationship between corporate clients, law firms and other service providers is driving that shift. Law departments continue to evolve their service delivery models not only to improve cost and efficiency, but also to better serve their internal clients. We believe there is significant opportunity for innovation and differentiation for those law firms willing to do the necessary work to re-evaluate and redesign their business models in a way that allows them to focus on their core competencies.

It was obvious from ILTACON 2018 that organizations are eager to innovate and to differentiate themselves, and we are eager to help them do so. Please feel free to reach out to me, our team members mentioned above, or any of our other experts if you would like to discuss your organization's innovation efforts.
This article was written by Nick Quil, CEO, HBR Consulting