Lane Powell PC centralises new business acceptance with Intapp's Professional Services Platform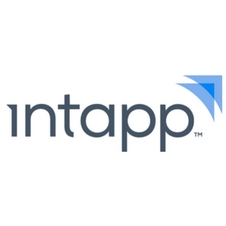 Intapp, a leading provider of business applications for professional services firms, today announced that Lane Powell PC, a multi-specialty law firm based in the Pacific Northwest, has centralised its conflicts management process with the Intapp Professional Services Platform. The firm reports that most potential conflicts are now cleared in an hour, as opposed to the days – or sometimes weeks – it previously took. Since it started using Intapp's platform, Lane Powell has significantly reduced administrative costs while bolstering its profitability and better enforcing ethical barriers.
With almost 200 lawyers spread across offices in Seattle, Portland and Anchorage, clearing conflicts was a major challenge for Lane Powell. Prior to Intapp the company used Elite for conflicts but found that the technology did not fully support operational or risk requirements. To clear conflicts, attorneys would have to sort through long, poorly formatted paper reports – a time-consuming administrative task as opposed to revenue-generating activity.
"After reviewing conflict clearing and other internal processes, the enormous potential of modernising and digitising our approach to new business intake became clear," said BrittaLisa Gess, Lane Powell's Conflicts Counsel. "We decided to move to a centralised model for new business acceptance to reduce our exposure to risk and selected Intapp Intake, Intapp Conflicts and Intapp Walls to power the transformation. The results have been an unmitigated success, with most conflicts now being cleared in an hour, as opposed to the days or weeks that it previously took."
"Lane Powell was a perfect candidate for our Professional Services Platform," commented Thad Jampol, chief product officer at Intapp. "Like many law firms we speak with, their internal conflict management processes were overwhelmingly manual, inefficient and time-consuming. Our platform has helped them to overcome this challenge by leveraging AI and data-driven intelligence to automate their internal processes, not just with conflict clearance but across the entire client life cycle."
"One of the main reasons we chose Intapp's Professional Services Platform was their deep technical and legal expertise, which was a clear differentiator over other technology vendors," added Gess. "They've seen our challenges many times and know how to overcome them. Using their platform has delivered concrete and measurable results by enabling our lawyers to start billable work faster, reducing administrative costs and keeping our lawyers focused on client service and not clearing conflicts."