Latest release of Aderant Total Office enhances user experience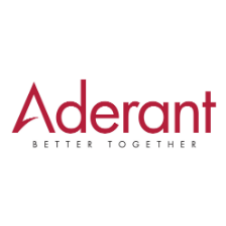 Legal case management solution opens new doors for law firms
Aderant, the world's largest independent legal software company, announced today the latest release of Aderant Total Office (formerly Client Profiles), Aderant's case management system. The Total Office 9.1 service pack 6 release provides law firms with new and enhanced features, including a simplified desktop documents display, additional redaction settings for maintaining client privacy, heightened data security for bank account information and configuration support for SQL Server 2014.

Based on client feedback, Aderant focused on enriching the user experience, improving efficiency and productivity and working to ensure users a first-rate experience. The updated desktop documents display includes a new landing page showing a list of recently accessed documents, which can be further filtered by document type and subtype. Enhancements to the case-level document management screen introduces this same recent items list, improvements to OCR functionality and additional document search options.

On the administrative side, additional options have been added for default email attachments, new configuration options for Microsoft Office and Outlook add-ins, increased data security for bank account information and other enhancements to security settings.

"Collaboration with our clients is very important to us here at Aderant," commented Chief Executive Officer Chris Giglio. "It's been great that we've been able to listen and learn what functionality our clients want and need in a strong case management solution. With this latest release of Aderant Total Office, we've invested a lot of time and energy in making the user experience as streamlined and efficient as possible."

These features will be explored in greater detail in an upcoming webinar on Tuesday, 10 February. The release software is available to current Total Office clients free of charge as a part of their annual maintenance agreement. Technical notes on the release are available in the Aderant Support Portal. More information can also be found on the Aderant website. at www.aderant.com.
Aderant are a LSN networkpartner, find out more about what they do by visiting their networkpartner page.