Law firm trainees learn to love LTC4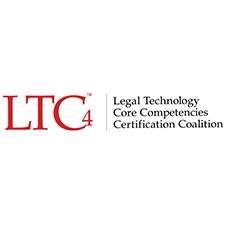 As firms are beginning to train their latest trainee intake in the technology they will need to use the benefits of being part of the LTC4 global network have become more and more apparent.
At a meeting in London on 10 September, several of the top UK & International law firms described their
experience of delivering IT skills training to their new intake. By aligning training to the LTC4 core competency Learning Plans they provide the firm and its clients with the reassurance that they are technologically competent. They also found that the trainees are much more engaged with the training they receive when they understand that there will be an assessment to complete. As they start on their new career they are accustomed to learning and then being tested on their knowledge.
The assumption that young lawyers are familiar with today's law firm technology is, unfortunately, not the case. Their experience to date tends to be limited to their use of basic Microsoft applications and social media. Understanding the importance of working efficiently with legal documents; correctly filing their documents and emails; recording time properly and avoiding the increased risk of security breaches - these are all addressed by the LTC4 Learning Plans. Certification is also a bonus as it proves that the individual really does have the skills they need to be a productive member of the firm.
LTC4 core competency Learning Plans were developed by global law firm IT and training professionals
specifically for law firms – they are:
• Working with Legal Documents
• Managing Documents & Emails
• Time & Billing
• Collaborating with others
• Client Relationship Management
• Security
• Mobile Working
• Presentations
• Data reports & exhibits (working with spreadsheets)
Working for a future where all legal professionals can use technology efficiently AND can prove it.
For further information please contact: Joanne Humber, marketing consultant on +44 (0)7836 553786 or visit the LTC website.