Databarracks roundtable findings: Law firms break silence to beat cybercrime and mitigate cloud risk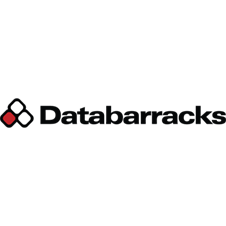 Databarracks, a provider of award winning business continuity services, and Zerto, a leading provider of IT resilience solutions, today announced the findings from a legal industry IT roundtable on the challenges of cloud and dangers of cybercrime.
Discussions revealed the legal sector has been cautious to engage in peer experience exchanges regarding cyberattacks such as ransomware, despite the success mitigating attacks seen by leading financial institutions that have adopted this approach. It was suggested that the lack of inter-firm communication has allowed hacking groups to repeat tactics within the legal industry that could have been prevented if law firms had shared their knowledge gained from previous attacks or attempted attacks.
Furthermore, although the majority of attendees now view the move to public cloud services as a matter of "when" rather than "if", there was still uncertainty over cloud strategy and risk, particularly when it came to cyber security.
"The current cyber threat landscape being faced by law firms means that business continuity is playing a more vital role than ever before." said Peter Groucutt, Managing Director at Databarracks. "One of the biggest issues within the legal industry in particular, is the lack of information sharing between firms. Many organisations are reluctant to talk about cyberattacks because they think it's a sign of weakness, but in fact it's quite the opposite: one of the best defences against attack is open communication."
"From the main conversation threads around ensuring uninterrupted IT operations, managing cyber security risk and using cloud-based infrastructures, one thing became clear for the legal sector: Collaboration and innovation brings security and leadership," said Peter Godden, VP EMEA, Zerto. "This shines a light on the opportunity for the legal sector to ensure their industry is not only secure from IT vulnerabilities, but increases their flexibility to gain a competitive advantage as they improve client service capabilities where – for many – every second counts."
The roundtable, which took place at the end of 2016, was held under the Chatham House Rule, allowing firms to openly share experiences in order to strengthen their IT resilience in the coming year and beyond. A number of IT Directors, COOs, Heads of IT and Risk Managers from US and UK based firms attended, as well as a panel of experts including Gartner analyst David Groombridge, who provided advice and context for the debate.
The contributions from attendees and panelists have been anonymised and summarised into an executive summary report, which is available for download and includes:
How to manage supplier risk
Analyst recommendations for cloud strategy
Why and how the cyber threat level is rising in the legal sector
How to best allocate your firm's technology budget to improve IT resilience
How to deliver effective cyber awareness training.