Law society endorses Eclipse Legal Systems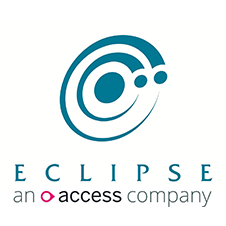 Eclipse's Proclaim solution becomes only PMS to carry Law Society Endorsement
Eclipse Legal Systems, the UK's leading provider of legal software solutions, has announced its official endorsement by the Law Society.
The prestigious accreditation follows a rigorous assessment process, carried out during 2014, in which The Law Society examined and assessed systems including Eclipse's Proclaim practice management software (PMS) solution. The process included in-depth discussions with client bases to ascertain service levels, resilience, and the overall commercial benefits to be had by practices utilising PMS solutions.
Eclipse's Proclaim system is in use by 22,000 professionals, at 800 organisations - ranging from new startups and niche firms, through to industry heavyweights. Proclaim is Eclipse's core PMS offering, encompassing case management, matter management and process management capabilities
The endorsement reinforces Eclipse's position as the UK's leading legal software provider, with Proclaim being unique as the only Law Society Endorsed solution of its kind.
Nigel Spencer, Law Society chief of commercial affairs, comments:
"The Law Society is delighted to be endorsing Eclipse and its Proclaim software. Our rigorous assessment process identified Eclipse as the supplier best suited to our members' needs with its fully featured and easily deployable Practice Management solution."
Russell Thomson, chief business executive at Eclipse Legal Systems, comments:
"This Endorsement is testament to the quality of our Proclaim solution, and the continuing support and nurturing of the diverse needs of our clientbase. Endorsement will enable even more law firms, of all sizes, to benefit from software which truly aids business growth."
Eclipse Legal Systems are a LSN networkpartner, find out more about what they do by visiting their networkpartner page.