LexisNexis Launches Lexis Legal Intelligence - Intuitive Knowledge Driven Support System for Lawyers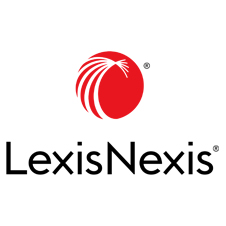 LexisNexis, a leading global provider of information and workflow solutions, today launched Lexis® Legal Intelligence, a support system for lawyers which enables a new way of working by integrating relevant knowledge, guidance and training into the workflow of a modern law practice.
Designed with lawyers for lawyers, Legal Intelligence is a modular system that unites LexisNexis' renowned Butterworths legal library service, Lexis®Library (formerly known as LexisNexis Butterworths (LNB); Lexis®Learning, a blended training package; Lexis®PSL, a brand new Professional Support Lawyer service; and Lexis®Applications - a full range of drafting, compliance and practice automation tools. LexisApplications includes Lexis®Check, also launched today, which automatically identifies and checks the validity of citations in a firm's own legal documents, a vital component of risk management.
Integrating LexisNexis' unrivalled Butterworths legal knowledge base, with guidance from hundreds of lawyers from both LexisNexis and the wider profession, plus extensive training and specialist systems for the legal industry, into a single intuitive working environment significantly improves productivity. This ensures that lawyers do not have to interrupt progress by switching between islands of information and the tools that are required to manage, produce and document legal work.
Lexis Legal Intelligence tackles key challenges of the current legal market; controlling fees by saving time through more efficient work practices, increasing productivity through the speedy acquisition of new knowledge, increasing billable time by reducing non-revenue generating activity, reducing risk by ensuring only the most up to date knowledge and practice materials are relied upon, and reducing overhead cost through an integrated single supplier.
A number of forward thinking firms have implemented Legal Intelligence and are realising substantial benefits across their practice. Wortley Byers, an Essex-based law firm, has been using Legal Intelligence to better equip them to compete for City clients. They are experiencing significant benefits and expect to realise a 50% to 65% reduction in their information and training budget, improved client service and fee earner time being released to earn additional income.
"We are equipping practices with the ability to do what they need to prosper in challenging times, for example, enabling firms to tackle new areas of law competently or meet demands for flat fee services profitably," commented LexisNexis' Managing Director, Josh Bottomley. "Just as lawyers turn for help in providing clients with advice to a librarian, an experienced colleague or PSL, a training manager or an innovative IT department, so they can turn to Lexis Legal Intelligence. We have put scores of expert professional support lawyers, the most comprehensive law library, just in time learning and sophisticated drafting and practice automation tools at a lawyer's fingertips, making each lawyer more efficient and flexible - vital attributes in a changing legal market."
LexisPSL - Professional Support Lawyers
LexisNexis' introduction of LexisPSL provides lawyers with instant access to an unrivalled body of knowledge and guidance from a team specialist solicitors and barristers in seven core practice areas; dispute resolution, property, company commercial, employment, local government, family and personal injury. This offering will be further expanded later in 2009.
LexisPSL comprises constantly updated consolidated legislation, cases, KnowHow, Butterworths commentary, forms, precedents, drafting notes and legal updates - all interlinked to relevant law in the LexisLibrary and both online and face-to-face training through LexisLearning.
Further details of LexisPSL are included in the briefing note accompanying this announcement which can also be found at http://www.lexisnexis.co.uk/LexisPSL
LexisApplications including LexisCheck
LexisNexis' range of software applications for research and risk management, are integrated within Lexis Legal Intelligence to help lawyers better incorporate knowledge and guidance from LexisNexis and from within their own organisations into their working practice.
The latest LexisApplication to be released is LexisCheck, a unique and revolutionary aid to drafting and checking documents. LexisCheck automatically validates all legal references against LexisLibrary to ensure they have not been superseded by more recent judgments or legislation. It highlights and directly links to further LexisLibrary information on citations that require lawyer review in newly drafted documents, archived client files and web content. Both in drafting and reviewing client advice, testing of LexisCheck with practising lawyers has been proven to deliver significant time savings in addition to managing potential risks around using inaccurate legal citations.
Further details of LexisCheck are included in the briefing note accompanying this announcement which can also be viewed at http://www.lexisnexis.co.uk/LexisCheck
LexisLibrary
LexisLibrary, formerly LexisNexis Butterworths (LNB), is an unrivalled source of insight, comment, primary law, rule, regulation and procedure. Combining this with automatic linking to relevant areas of LexisPSL and LexisLearning delivers intuitive ways to find the right information for the task in hand, building confidence to act on research and signposting opportunities to dip into relevant training or seek out practical LexisPSL guidance and KnowHow.
LexisLearning
LexisLearning enables practitioners to easily and cost-effectively meet their continuing professional development requirements by delivering access to hundreds of on-line seminars, interactive training, conferences and face to face training, all in the context of the task at hand.
Blending training into the workflow, where it can be immediately applied, is both a powerful motivator to maintain knowledge and an excellent way to reinforce learning. In addition, this approach to training provision ensures training is targeted and delivers immediate commercial benefit.
Proven value
The practice of law is evolving, driven by the demands of clients, the challenging economic climate and the new forms of practice enabled by the Legal Services Act.
LexisNexis consulted widely with its customers to ensure that in developing the elements that are united in Legal Intelligence, it helps firms to better meet these challenges - streamlining both access to actionable information and the processes for delivering advice.
Osborne Clarke worked closely with LexisNexis during the development and implementation of Legal Intelligence, specifically on the design of LexisCheck. Before LexisCheck Osborne Clarke discovered that when validating legal citations 90% of time was expended on finding the citations in documents.
With LexisCheck automating the process of identifying citations within documents and showing their current legal status, the lawyer can prioritise which citations to check and then go straight to the case or legislation, meaning they can spend more time fee earning than on legal research which is often non billable. For Osborne Clarke lawyers, this means they can now advise their clients and update legal documents in a much more efficient way. Working in this way allows firms to deliver increased value against fees.