Linetime Gives Client Cloud Cover with e-know.net tie in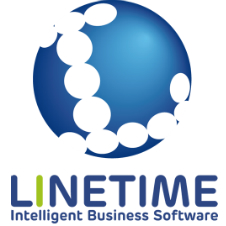 One legal industry stalwart will have its head in the cloud at Legal IT with Linetime using this year's IT show to launch a range of hosted and Software as a Service (SaaS) solutions.
It has chosen managed service and professional services specialist e-know.net as its preferred provider and the two firms will initially collaborate on offering Linetime's practice, case and debt recovery management systems on a SaaS basis. Moving forward, they will also give Linetime users the opportunity to outsource some or all of their IT infrastructure: e-know.net will deploy its managed Desktop, complete with Microsoft Office, Exchange/Outlook and selected line of business software, as a fully managed, hosted solution. However, first line support and the ownership of the relationship will remain with Linetime to ensure continuity of service and the same high standards of client care.
Tony Klejnow, Linetime's Managing Director, comments: "We have always prided ourselves on anticipating client needs, responding quickly to trends and adding value where we can. Cloud computing and the potential of both fully managed and SaaS solutions are now clearly on the radar and if clients are keen to move down this route then we want to give them a safe and painless journey.
Putting our suite of solutions in the cloud is the obvious starting point but we are keen to push on and explore the wider outsourcing opportunities too. We know that there is a desire amongst many to exchange some of the cost and complexity of in-house IT infrastructures for simple, fixed price, high-grade delivery of a managed alternative. In Linetime, they will have an outsourcing partner with a wealth of experience in legal, an acute understanding of the drivers and dynamics within today's firm, and a support and account management operation that will ensure any transition is smooth and risk-free.
It's this calibre that we wanted in our service provider and with e-know.net we certainly have that and furthermore they can already point to an excellent track record in the sector. This gives them crucial insight into the legal business and valuable experience at the coal-face, something that is hugely important when it comes to customer confidence. It also enables this partnership to hit the ground running and to take clients forward quickly and surely if they want to move to the cloud."