Linklaters implements award-winning digital meeting solution, Azeus Convene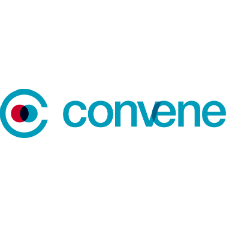 Established in 1838, Linklaters is a multinational law firm headquartered in London, United Kingdom. Their work is divided into three broad divisions for management purposes - corporate, dispute resolution and finance and projects. For the year ended 30 April 2016, Linklaters generated revenues of £1,310.1 million, making it the world's fourth highest-grossing law firm.
Before becoming our client, Linklaters was using an online meeting solution from one of Convene's competitors. The law firm, however, did not have a great experience with this solution when they started rolling out the product for Windows devices. As a result, in October 2016, Linklaters replaced that solution with Convene.
As explained in a product review, by Sophia Swain, enterprise architect with Linklaters, Convene is "very simple and easy to use from both the admin side and the app side." She also mentioned that the app is consistent between iOS and Windows, which was an essential requirement for their board members. They also liked the price that Convene offered.
"I've also found Azeus to be a pleasure to work with, really going the extra mile to get help us get up and running before a critical board meeting", added Swain.
Written by Sangeeta Mukherjee, Content Specialist at Azeus Convene UK.