Litera Microsystems wins three dotCOMM awards for 2017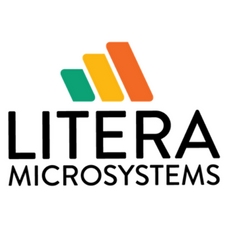 The Litera Microsystems Website, Artificial Intelligence Trifecta White Paper and The Changing Lawyer Receive Platinum and Gold Awards
Chicago, Ill. – Litera Microsystems, the leading provider of document lifecycle management for the legal and life sciences industries, is pleased to announce it was named a dotCOMM Awards winner in three categories for 2017. Litera Microsystems received the following awards for its digital communications:
Platinum Award for Best Content Marketing White Paper – The Artificial Intelligence Trifecta
Gold Award for Best Owned Media eMagazine – The Changing Lawyer
Gold Award for Best Business-to-Business Website – Litera.com
The international dotCOMM Awards chose winners for its 2017 awards competition by judging excellence in web creativity and digital communication. There were over 2,200 entries from throughout the United States, Canada and 13 other countries in this year's dotCOMM Awards competition.
dotCOMM Awards is administered and judged by the Association of Marketing and Communication Professionals (www.amcpros.com).
About Litera Microsystems
Litera Microsystems is the leading provider of software for drafting, proofreading, comparing, repairing, cleaning and securing documents in the legal and life sciences industries worldwide. Our core products empower users to generate, review, and distribute high-quality content quickly and securely, from any device. Today, Litera Microsystems supports thousands of document-intensive organizations across the globe, helping them satisfy the complex demands of clients and regulators.