LTC4 announce their new board of directors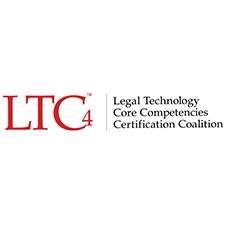 LTC4 are pleased to announce the arrival of three new Board members – Cory Christmas of Baker Donelson; Chloe Parfitt of Burges Salmon and Hannah Vendetti of Shearman & Sterling.
The new board is already making positive changes for the membership by adding three new leadership roles: Member Benefits Lead, Core Competency Lead and Certifications Lead.
Cory Christmas, LTC4 Member Benefits Lead Training Manager, Baker Donelson
Cory has over 15 years of experience in supporting/leading high impact business initiatives. As Training Manager for Baker Donelson, he is responsible for leading/implementing educational strategies design to meet performance requirements that drive business goals and organizational objectives.
Chloe Parfitt, LTC4 Core Competencies Lead Learning Technology Manager, Burges Salmon LLP
Chloe has extensive experience of working with all organisational levels, creating, promoting and delivering training solutions for the firm. Chloe is responsible for identifying, shaping and delivering innovative ways to improve and develop courses with the ultimate aim to improve efficiency and effectiveness. Holding a Postgraduate Certificate in the Psychology in Organisational Design and Change, Chloe combines tools and techniques from this to create strategies to support change initiatives that focus on people and not just process.
Hannah Vendetti, LTC4 Certifications Lead Global Training Manager, Shearman & Sterling
Hannah's background in learning and development stems from time in the financial industry and governmental affairs. Hannah currently is building out a new learning system for that can be deployed across the global Shearman environment. Her role includes developing a consistent communication, branding and end user experience for the firm. She is focused on developing a more structured approach to onboarding experience as well as the deployment of all technology training. In her prior role her team placed 3rd in the globe for new hire onboarding experience.
Rachel Baiden, LTC4 UK Treasurer Global Technology Training Manager, Squire Patton Boggs
Rachel has over 18 years' experience in the technology training industry. Rachel is one of the Founding Members of LTC4 and has served as a contributing member and on the Board of Directors as the UK Treasurer since the company's incorporation. Rachel's contributions to LTC4 include being part of the original Steering Group who reviewed the Core Competencies for the UK market.
Bonnie Beuth, Chair & US Treasurer Information Systems Training Manager, Ford Harrison LLP
Bonnie Beuth is one of the founding members of LTC4 and has served as the Chair of the Board of Directors since the company's inception. Her contributions to LTC4 include the original design of the LTC4 concept, multiple presentations, articles and interviews promoting LTC4, and developing and acquiring new business partnerships.