Microsoft leader Matt O'Callaghan to join Peppermint Technology to accelerate growth of its industry-leading legal cloud software platform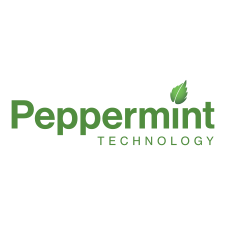 Peppermint Technology, a leading legal cloud software provider, today announced that industry leader, Matt O'Callaghan, will be joining the company as Director of Business Development. Reporting to Tony Cox, Chief Sales Officer, Matt will take day to day responsibility of the Peppermint sales team in delivering against the growing demand for the Peppermint platform.
Matt has significant experience and strong relationships in the legal sector and is a renowned business leader within Microsoft, where he currently leads their enterprise engagement into the UK legal sector.
Tony Cox commented "We are delighted to be welcoming Matt to the Peppermint Team. There is a strong and growing opportunity in the UK legal market for the Peppermint proposition and we are taking decisive action to further accelerate sales. Matt brings with him a deep understanding of the UK legal market, along with an intimate knowledge of Microsoft." He continued "This is a continuation of Peppermint's investment in market growth and its deepening relationship with Microsoft for the UK legal market. Importantly, as firms drive their own business and cultural change programmes they naturally align more comprehensively with Microsoft and Peppermint as enablers of change – all underpinned by an increasingly important client centric common data model."
Matt O'Callaghan commented "I have been working with Peppermint to deliver leading edge solutions to the legal sector for a number of years. I'm thrilled to be joining Peppermint at this incredibly exciting time in its evolution to Microsoft Dynamics 365 Online. There is an amazing opportunity for the legal market to embrace digital practices - Peppermint is perfectly placed to help firms adapt to these new practices and support them to modernise, transform and grow."