Microsystems releases Litigation Companion, extending its artificial intelligence offering to litigators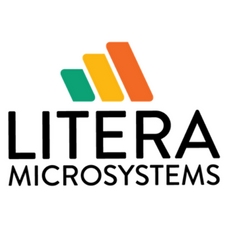 Microsystems, the leading provider of software for drafting, proofreading, comparing, repairing and cleaning documents in the legal and life sciences industries, officially released Litigation Companion today. The next evolution of Microsystems' legal companion suite, Litigation Companion complements Contract Companion and DocXtools Companion with invaluable citation-checking technology that empowers litigators to quickly identify and validate citations within a document.
"Although litigators' work is court-oriented, we realize that they spend much of their time preparing documents," Avaneesh Marwaha, CEO & president of Microsystems, said. "With large caseloads and time spent on discovery, depositions and drafting briefs, we saw a natural evolution of our Companion suite. Litigation Companion accelerates tedious document review and editing, ensuring litigators are able to focus on what really matters – winning their clients' cases."
As part of Microsystems' legal companion suite, Litigation Companion offers solutions that directly impact litigators efficiency and minimizes an attorney's time spent on document drafting. Litigation Companion's capabilities include:
Analyze documents with one click and receive back information with identifiable, easily viewed action items.
Enhanced detection of long and short form case citations for accurate and efficient determination of proper documentation.
Purpose built for litigators. Different types of lawyers require different solutions. Litigation Companion delivers court-ready documents faster.
Proven technology built on a software platform used by hundreds of law firms already.
"Litigation attorneys now have access to a trusted solution that delivers the same efficiency and accuracy to their citation review process that transactional attorneys have benefitted from for years,' Jason Vander Meer, Microsystems director of product management, said. "Our release of a product that serves litigation attorneys represents an important extension to our portfolio and enables us to better serve the needs across entire law firms."