Momentum continues as Stewarts Law successfully migrates to its Enterprise Business Management Solution offerings from Thomson Reuters Elite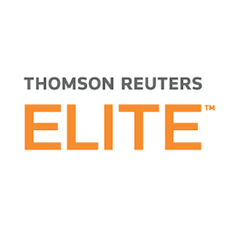 Thomson Reuters Elite, part of Thomson Reuters Legal, announced that leading UK law firm Stewarts Law LLP has successfully migrated to 3E® - an integral component of the Elite Enterprise Business Management Solution - in order to update the firm's practice and financial management and budgeting technology.
Stewarts Law LLP – the UK's largest litigation-only law firm – first opened its doors in 1990 and now employs more than 250 fee earners across offices in London and Leeds. After an intensive market review, Stewarts Law decided to maintain their close working relationship with Elite, moving from their existing solution Envision to 3E, to help provide scalability and flexibility in the firm's ongoing business strategy.
The firm's transition marks a total of five go-lives by a UK firm in the past four months alone for the market-leading 3E offering from Elite. In total, more than 170 law firms worldwide have now selected 3E, including almost a third of Global 100 law firms. Taken together, these firms represent a combined annual revenue in excess of $27bn.
"We are delighted that Stewarts Law have successfully made the transition to the Enterprise Business Management Solution from Elite, continuing the acceleration of go-lives which have been achieved so far this year," said Elisabet Hardy, vice president of Product Management at Elite. "More and more firms are choosing 3E's unrivalled management capabilities, a trend we expect to continue."
3E offers powerful core financial and practice management features and built-in application development capabilities – all seamlessly integrated into one high-performance system. Designed from the ground up on Microsoft .NET, 3E provides an integrated development environment that enables firms to become more agile in responding to client needs. A full suite of capabilities is delivered through a consistent Web-based user experience that allows staff to easily track and manage activity on a multi-office, global scale. Visit 3E for more information.