Nabarro integrates xcelerate Budgeting and Forecasting with 3E from Thomson Reuters Elite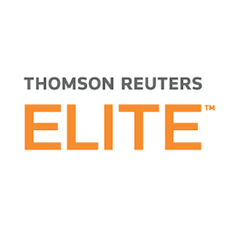 Thomson Reuters Elite, part of Thomson Reuters Legal, today announced that international commercial firm Nabarro has made the decision to implement xcelerate Budgeting and Forecasting. The existing 3E client is adding xcelerate to its technology infrastructure in order to receive detailed analyses of critical information through intuitive reports and alerts. Powered by OLAP Vision, xcelerate is a firm-wide budgeting and forecasting solution exclusively available to clients of 3E and Enterprise financial and practice management systems.
Charles Furness-Smith, Finance Director at Nabarro commented, "xcelerate will add to our current suite of financial management systems supported by Elite. Our approach to adopting new systems is motivated by our need to improve the service we offer clients. xcelerate will help make our budgeting processes more efficient, which in turn, will give our clients greater certainty when it comes to their legal costs."
"Common challenges of today's budgeting and forecasting tools include inefficient data management and lengthy implementations. Because xcelerate integrates directly into 3E and Enterprise, it provides a standard process that eliminates errors and saves time," said Elisabet Hardy, vice president of Product Management at Elite. "We have a long history of working with Nabarro, and we are confident this will be an immensely successful implementation of xcelerate's real-time and intuitive budgeting insights."
xcelerate Budgeting and Forecasting is a Web- and Microsoft Excel-based solution for budgeting and forecasting of operating expenses, fee earner revenue, fee earner compensation, and capital expenditures. xcelerate is integrated into 3E and Enterprise and quickly plugs into human resources and payroll systems to push global assumptions from a firm-wide level down to the individual fee earners. Visit xcelerate for more information.