Nasstar acquires Modrus Limited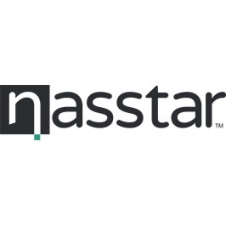 Following e-know.net's reverse takeover of Nasstar in January 2014, followed by the subsequent acquisitions of Kamanchi and VESK during the preceding 24 months, the Nasstar PLC Board has continued to engage in pursuing its stated policy of expansion through organic growth supported by selective acquisitions.
The selected acquisitions are designed to add intellectual property, technical expertise and or go to market vertical sector experience. As a result, today we are delighted to announce further fruits of those efforts, with the acquisition of Hosted Managed Services specialist Modrus Ltd.
Modrus was founded in 2004 and is a provider of managed IT services and telecoms to SMEs, offering a comprehensive cloud service including virtual desktop, managed exchange and internet based telephony services, overlaid with full connectivity services.
With a strong and loyal customer base generating £6.1M of revenues of which 86% is contracted recurring revenue, and a balanced portfolio of managed and hosted services, Modrus has strong systems and processes including full 24x7 in person support delivered by its team in Auckland, New Zealand. It employs 43 people in the UK working from its Bournemouth headquarters and 4 in the New Zealand office, consequently taking the Enlarged Group employment numbers to 191, further bolstering the strength and depth of our engineering expertise.
The acquisition of Modrus adds a further 140 managed service clients to Nasstar's Hosted Desktop community whilst securing a foothold in two of its key existing vertical markets as well as extending its reach into new markets, such as media, property service and Independent Software Vendors (ISVs).
It should also be stressed that operationally, Modrus will continue to operate autonomously and there are no immediate plans for day-to-day integration and therefore no dilution of the Nasstar, Kamanchi or VESK teams. That's why we're delighted that Managing Director and Founder of Modrus, Edward Armitage, who has been instrumental to their success, will remain employed within the Group following completion as Managing Director of Modrus and will also join Nasstar's Group Operating Exec Board. Edward will continue to lead very much from the front, we will certainly be looking to collaborate closely to share ideas, skill sets and resource for the benefit of all clients.