Nasstar identified in London Stock Exchange Group's 1000 Companies to Inspire Britain report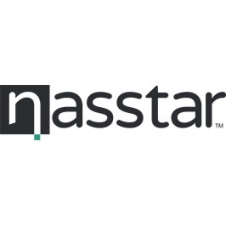 Nasstar is delighted to announce that for the second year running it has been identified as one of London Stock Exchange Group's 1000 Companies to Inspire Britain. Now in its fourth edition, the report is a celebration of the UK's fastest-growing and most dynamic small and medium sized businesses across the UK.
To be included in the list, companies needed to show consistent revenue growth over a minimum of three years, significantly outperforming their industry peers. The report is endorsed and supported by the government, the major political parties and the UK's major business associations, all endorsing Nasstar as one of the best performing companies in the UK, not just in its profession or industry, but across all business. More detail on the methodology can be found in the report online at www.1000companies.com.
Nigel Redwood, Chief Executive Officer of Nasstar, said: "It is a real honour to be named on such a prestigious list of growing SMEs by the London Stock Exchange. It's testament to the hard work and dedication of every Nasstar employee, who constantly strive to deliver the highest standard to our very loyal and supportive customers. This accolade reinforces our confidence in our acquisitive growth strategy, having acquired four businesses in the last three years. Our last acquisition, Modrus, completed our service portfolio and now enables the Group to focus on maximising and realising the benefit of bringing together all of our acquisitions."
Xavier Rolet, Chief Executive, London Stock Exchange Group said: "Four years on, LSEG's '1000 Companies to Inspire Britain' report continues to highlight the dynamic, entrepreneurial and ambitious businesses across the country that are boosting UK productivity, driving economic growth and creating jobs. The strength and diversity of these companies is readily apparent with a broad mix of UK regions and sectors represented. These companies are the very heart of an 'anti-fragile' economy: more robust; more flexible and less prone to boom and bust. We must ensure we continue doing all we can to support high growth potential businesses like these.
"London Stock Exchange Group is fully committed to supporting and implementing initiatives which improve access to and cut the cost of finance for growing companies. We welcome the Government's focus on supporting SMEs as part of its Industrial Strategy and await the outcome of its review into long-term patient capital."
The Rt Hon Greg Clark, Secretary of State for Business, Energy and Industrial Strategy: "I want to congratulate the 1000 companies from across the UK featured in London Stock Exchange Group's pioneering 1000 Companies to Inspire Britain report. Championing high growth innovative SMEs is crucial for the continued success of the UK economy and a country that works for everyone. We are committed to ensuring that companies of all sizes can access finance to grow, scale-up and create high quality well-paid jobs across the country."