NetDocuments continues European expansion with appointment of James Davies as Technical Director, EMEA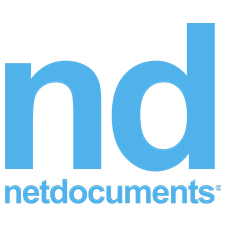 James Davies, formerly of Norton Rose, will join the growing UK based NetDocuments team.
NetDocuments UK operations, including redundant datacentres and office headquarters, has bolstered support and traction for NetDocuments' rapid growth in the European region.
NetDocuments, the leading Software-as-a-Service (SaaS) content management service provider, today announced that James Davies has joined the company as Technical Director, EMEA.
James has extensive experience of document, knowledge and content management solutions and brings significant practical legal technology experience to NetDocuments. In his previous role as Applications Development Manager at Norton Rose, James was responsible for the strategy, planning, development and delivery of the IT applications portfolio.
"James will play a big role in helping take our EMEA expansion to the next level," said Matt Duncan, General Manager, EMEA. "He's a talented, respected and highly skilled IT professional with over 15 years of experience in specifying, architecting, developing, and delivering complex IT solutions on an international enterprise scale."