New Arrivals boost Lawman PMS Team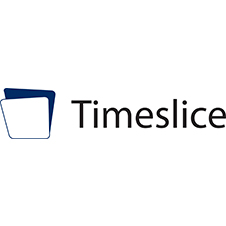 A 100% client retention record over recent years combined with steady sustainable growth of its client base have resulted in Timeslice announcing the arrival of two additional staff recruits to its Lawman Practice Management Software Team.
Alan Nunn, who previously worked in the Insurance Sector, has joined the Lawman team as a senior Dot Net and SQL Programmer.
Technical Director Steven Warrell commented that the Lawman Practice Management System has benefited from a major and successful transformation into the Dot Net platform and Alan's arrival further strengthens both the Dot Net and SqlServer expertise in the team.
Sofia Hussein has also recently joined to work in a commercial business development role linked to client communications and account management. With a strong commercial and legal background Sofia is ideally placed to work with Timeslice in the Legal sector. Sofia will primarily be working with the growing base of Legal 500 LAWMAN clients. She will be focussing on supporting client communication and services, maximising the benefits client derive from their Lawman Systems and raising the profile of Lawman in the wider community.
Commercial Director Richard Saddleton added that Sofia's combination of prior commercial experience and legal background will be a huge advantage to both Company and Clients.
Richard also added that these appointments re-enforce the ability of the Company to provide solutions that deliver the desired benefits and results to major law practices -together with the quality of support and implementation that goes with it.