New hire at Career Legal finance team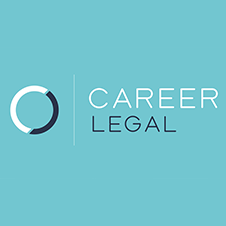 Career Legal Ltd is delighted to announce the appointment of Zowie Melville to the Legal Finance Team. Zowie has already enjoyed a tremendous career in the legal arena with over 12 years experience at specialist legal recruitment companies, including the last two years within a legal accountancy specialist.
Martin Snell, the director who leads the Legal Finance Team, is delighted with her appointment: 'I see Zowie's appointment as an excellent addition to the team. We have led this niche market for 20 years and, given our privileged position in the legal accountancy market place, we are very careful with our recruitment. In this discipline, Zowie brings with her a wealth of experience and an excellent knowledge of legal accountancy recruitment. I am excited that her zest and ebullient character will certainly give her the opportunity to excel amongst our clients, candidates and our team.'
The Legal Finance Team at Career Legal was the first to specialise in this field and remains at the forefront of recruiting for this specialist area for a huge array of central London law firms.