New ZyLAB eDiscovery cloud collectors retrieve messages, calendar items, and contacts from Microsoft Office 365 and other web-based email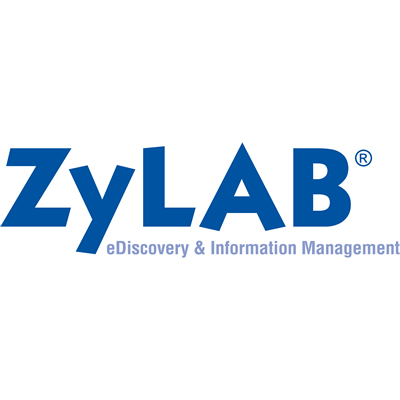 ZyLAB, a leading eDiscovery and information management technology company, officially released the first in its series of new ZyLAB Cloud Collectors to capture email from Microsoft Exchange Online, part of Office 365®, and all email messaging applications that support Exchange ActiveSync Protocol, Post Office Protocol (POP3), and Internet Message Access Protocol (IMAP), such as Gmail, Hotmail, AOL, Verizon and Comcast, among others. The supported data types span messages, nested messages, attachments, calendar items and tasks, and contacts that are stored within the webmail account.
With this release, ZyLAB becomes the only end-to-end eDiscovery company to offer both traditional email collection and integrated collection of cloud-based email systems via a hosted or on premise application. This capability enables ZyLAB clients to easily migrate previously collected and processed email from their SaaS-based ZyLAB eDiscovery system to a fully-featured ZyLAB eDiscovery system that is behind the firewall and poised to manage multiple litigation or regulatory matters as well as corporate governance.
Leveraging the ZyLAB Cloud Collectors, the ZyLAB eDiscovery & Production System captures data from Exchange 365 and other cloud-based email products, from mobile devices interacting with messaging servers, and from web tools used to gain remote access to client-based email accounts.
"It is not uncommon for professionals to conduct certain business tasks from their Hotmail accounts, and as ZyLAB clients continue to move to the cloud, so does the data that could be relevant to litigation or regulatory matters," said Mary Mack, Esq., enterprise technology counsel for ZyLAB. "Our Cloud Collectors uniquely position ZyLAB to perform evidence-grade collection from the cloud with the same dexterity and intensity as collections from corporate servers and data stores."
The new Cloud Collectors expand upon ZyLAB's long-standing and robust support for Microsoft Exchange, Novell GroupWise, and LotusNotes email applications, and they are the precursor to the company's further enhancements to Microsoft SharePoint and social media collectors.
ZyLAB eDiscovery software and services have been proven in the largest corporate fraud investigations, the largest criminal case in US history, and the historic United Nations war crime tribunals. ZyLAB regularly tops email archiving and electronic discovery software reviews from trusted independent technology researchers. With our feature-rich eDiscovery software, ZyLAB is one of few eDiscovery companies to address every core node of the Electronic Discovery Reference Model (EDRM) and provide the basis for a defensible methodology.
"As more and more courts compel the production of 'personal' data that is contained within online email and social media platforms, it is critical for our clients to be poised to respond efficiently and cost effectively. Our latest eDiscovery collectors do just that," continued Mack.