Next generation of Aderant Expert On the Go Time mobile app now available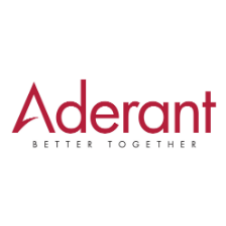 Aderant, the world's largest independent legal software company, announced today the release of the latest version of Aderant Expert On the Go Time. The new mobile application is currently available in both the Apple and Google Play stores. Available to existing Expert On the Go Time users, the new app allows users to enter time, as well as review and edit time entries anytime, from anywhere. With the new On the Go Time app, users have access to the latest mobile technology from Aderant.
Released nearly three months ahead of schedule, the new On the Go Time mobile app highlights Aderant's leading position in legal time management space. The app showcases the latest innovations for Aderant Expert On the Go Time, with a refreshed look and new user interface, updated views and streamlined usability. In addition, the new version was released as a separate application to allow firm IT departments to maintain control over versioning and upgrades, keeping with Aderant's objective to not force clients to upgrade until they are ready.
"The primary goal for the new version of On the Go Time has been to ensure that our updated direction is appropriately aligned to the experience expectations of the digitally empowered employee" commented Caroline Jones, Manager of User Experience at Aderant. "In order to achieve this, Aderant assembled a dedicated experience design team and established a design strategy reflective of the current mobile landscape."
Areas of specific focus for the experience design team included:
Placing an importance on simple and focused interactions

Implementing beautiful aesthetics that reinforce priority and meaning

Providing users with shortcuts to important actions
Jones continued, "During the product design process, we conducted numerous interviews and test sessions with individuals who either used the existing product or planned on being users in the future, and then adjusted the designs based on their direct input. It was this people-centric approach that provided us with the most valuable input into our design process, and we are proud to have collaborated with our clients to build what we believe is the best solution on the market."
To find the new On the Go Time mobile app, search the Android or Apple app stores for "OTG Time Forefront". The prior version of the On the Go Time application remains available in the Apple, Android and BlackBerry stores, and will continue to be supported by Aderant. If you would like more information about Expert On the Go Time or about setting up a pilot group at your firm on the new application, contact info@aderant.com.