Nyemaster Goode Successfully Implements ADERANT Expert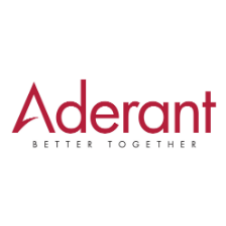 Leading Iowa-based firm goes live on ADERANT's practice management suite in six months
ADERANT, a global provider of business and financial management software for law firms, announced today that the Iowa law firm of Nyemaster, Goode, West, Hansell & O'Brien, P.C. has successfully gone live on company's integrated financial and practice management software suite, ADERANT Expert. Nyemaster Goode implemented ADERANT Expert in six months, rolling out the application to the firm's 93 lawyers.
Founded in 1918, Nyemaster Goode is the largest and one of the most recognised Iowa-based law firms, with offices in Des Moines, Ames, and Cedar Rapids. The firm selected ADERANT Expert in October 2008 to replace its existing legacy practice management system, which it had outgrown. Nyemaster Goode chose ADERANT Expert after an extensive selection process based on the application suite's comprehensive functionality and scalability as well as ADERANT's proven track record of timely and successful implementations and world-class client support.
Nyemaster Goode kicked off its implementation of ADERANT Expert in mid-October 2008 and by January 2009 had finished converting all the data from its legacy system. The firm completed two months of testing and customisation and began transacting on ADERANT Expert in early April.
"ADERANT did an exceptional job throughout the entire implementation, keeping the project on track and helping us meet our tight deadline," said Tim Severson, Chief Administrative Officer for Nyemaster, Goode, West, Hansell & O'Brien, P.C. "ADERANT's professional services team clearly communicated what they were doing along the way and, most importantly, executed on those promises. The professionalism, skill, and organisation of ADERANT's implementation team gave us the confidence that we could meet our deadline and begin benefiting from our ADERANT Expert investment in just a few months."
"I am very pleased that we were able to take Nyemaster Goode live on ADERANT Expert in a very timely manner," said Michael Kohlsdorf, President and Chief Executive Officer for ADERANT. "Today's difficult economic times make rapid implementations more important than ever before. Law firms need to have the confidence that they can invest in new practice management systems to improve their business now and know it will be up and running in months rather than years"
Nyemaster Goode's six month implementation was even more impressive because it took place during the same time the firm underwent a major expansion. During the implementation project the firm opened a new office in Cedar Rapids and launched a new practice group focusing on intellectual property. ADERANT's professional services team was able to keep the implementation project on track even in the face of competing priorities within the firm.