Phoenix and Intelliteach announce partnership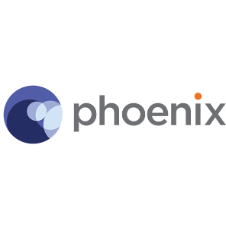 Phoenix Business Solutions, a leading provider of managed solutions and software to the legal and commercial markets, and Intelliteach, the leading global provider of Service Desk solutions to the professional services market, are excited to announce their partnership as both businesses continue to expand their service offerings.
With the recent addition of a Managed Solutions division in Phoenix, there has been a strong demand from clients for a complete support offering - a core component of which includes the Intelliteach Service Desk platform. In the past few years, Intelliteach has continued to expand its international presence and now provides a dedicated, legal-specific Service Desk solution to firms in numerous languages, a key component for Phoenix's global law firm clients.
Derek Kindercliff-Jones, Director of Managed Solutions for Phoenix, states "we are delighted to be working so closely with Intelliteach; having their user support desk services expertise so close to hand is a tremendous advantage to Phoenix in providing a unified support service. Intelliteach has proven itself to be the global leader in legal support services and this partnership will enable Phoenix and Intelliteach to bring a world class service to their clients. This is a great move for both businesses."
"We are very excited to be working with Phoenix and for the prospect of leveraging each other's reputation and relationships in the UK. This partnership will prove to be an excellent move for each organization and will most importantly benefit our clients," adds Seelin Naidoo, CEO of Intelliteach