Phoenix announces several new hires as it continues its north American growth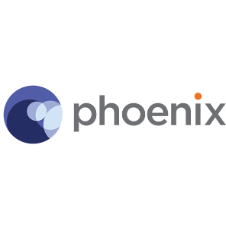 Phoenix is pleased to announce that, in response to continued success in the region and globally, we have added several new members to our North American team. We are excited to welcome Michelle Balk, Mubasher Ahmed, and Scott Underwood to Phoenix.
Since expanding into the North American market two years ago, Phoenix has continued to grow and respond to increasing client demand for Phoenix software and services. Adding to our Global Support team, Michelle Balk joins from Adaptive Solutions and brings more than a decade of legal applications and infrastructure expertise along with WorkSite and IRM certifications. Mubasher Ahmed joins in Toronto and has spent his past ten years in legal having recently worked at McMillan and previously as a product engineer for RBRO. Scott Underwood brings more than a decade of legal industry experience at companies including iManage, Traveling Coaches, and, most recently, Microsystems.
Ben Weinberger, Chief Strategy Officer, Phoenix Business Solutions, comments, "The addition of several new members to the North American team is a reassuring indicator of the success Phoenix has achieved in this region to date. We've seen some significant growth and our software and services have proven very popular with U.S firms as they look for ways to ease administrative burden and improve their end-user experience. There is no other company like Phoenix that provides products, support, and consultancy to the WorkSite client base on a global basis. Our growth is being driven by our clients and our commitment to providing unrivalled customer service."
"With more than 250 clients, which includes half of the top 20 largest global law firms, and offices located across the globe, Phoenix is continuing to gain a strong reputation for both its consultancy and its innovative and affordable software offerings. We are committed to providing the best global offering and our North American offices are core to meeting client needs," Weinberger concludes.