Phoenix announces Workspace Control and Helpdesk for HP iManage WorkSite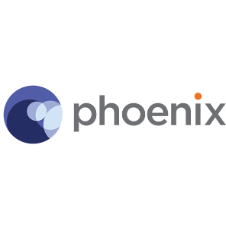 Phoenix is pleased to announce the new evolution of Workspace Assist with two new products: Workspace Control Standard and Workspace Control Helpdesk. Building on the success of one of our most popular products used by 200 customers across the globe, Phoenix have redesigned and enhanced Workspace Assist to provide additional benefits and features and renamed it Workspace Control. After discussions with our broad customer base, we have focused enhancements in four key areas: usability, scalability, security, and self-service functionality (helpdesk and end user).
The product now incorporates the Phoenix Centre interface, a single web-based dashboard from which firms can administer and manage their entire HP WorkSite environment. Many of Phoenix's existing management products such as Office Centre, Importer, and MatterView, can be managed via the same interface, providing commonality and a familiar look-and-feel for DMS administrators. Common tasks such as workspace creation, workspace modification, shortcut allocation, and restructuring are all driven through user friendly, web-based wizards, ensuring that common tasks are easy to perform.
Phoenix has also re-architected the product, separating-out key service tasks such as create, update, secure, and shortcut management; furthermore, tasks can be prioritised and organised by database or specific metadata. This architecture enables support for any DMS design scenario while facilitating a centralised database and management UI, regardless of number or location of WorkSite and SQL Servers.
The addition of Workspace Control Helpdesk empowers Helpdesk staff to perform critical user support tasks without the need for the NRTAdmin account to enable improved system security and reduce risk.
Helpdesk staff can manage workspace and document security and perform remote check-ins and unlocks through a simple, intuitive UI, all without exposure to sensitive information or the need for more complex administration tasks. Further, it is all fully audited to provide a detailed security history.

Workspace Control Standard and Helpdesk will both be released on 1 February, 2015.