Phoenix Business Solutions announces strategic partnership with SeeUnity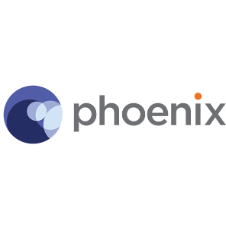 Phoenix Business Solutions today announces the company's strategic partnership with SeeUnity, a global leader in ECM integration solutions, to empower two-way synchronisation between iManage, SharePoint, and HighQ platforms, key partner products in the Phoenix Business Solutions portfolio. Phoenix leadership will exhibit and provide live demonstrations of their comprehensive suite of solutions at booth #405 at ILTACON, Caesars Palace Aug. 30 – Sept. 3.
Two-way synchronization capabilities will enable firms utilising multiple cloud-based platforms to ensure the integrity of matter files stored in their internal DMS. Many firms already utilize cloud-based extranets and deal rooms, as well as actively seek technology to support and integrate global work to publish knowledge content firm-wide. This adds to the complexity and onus on law firms to maintain a primary source such as their DMS as the single source of truth.
Phoenix Business Solution's comprehensive portfolio of innovative software provides Document and Enterprise Content Management (DMS/ECM), Knowledge Management, and Business Efficiency/Workflow solutions. Phoenix develops cutting edge software to complement other market leading products that seamlessly integrate and deliver simplified and improved system management and enhanced end-user experience. The strategic partnership between Phoenix and SeeUnity adds another key capability to the suite.
Director of Product Strategy, David Boswell, comments: "At matter completion, law firms want the comfort of knowing that everything is stored in iManage or the firm's DMS of choice. Two-way synchronization facilitates and ensures the integrity of the matter file. SeeUnity has a demonstrated, proven technology in this area and has been extremely responsive to customers' requests; we are pleased to partner with them and proud to continually deliver leading edge capabilities to help our clients succeed in the market. "