Phoenix Business Solutions appoints Jason Heyman as global sales director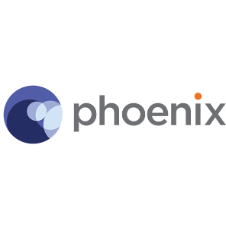 Phoenix Business Solutions, a Morae Global Corporation company and the global information management specialist, is pleased to announce the appointment of Jason Heyman as Global Sales Director. Heyman will initially be responsible for sales activity and reporting across EMEA and APAC, with further plans to increase this reach to the US region in the coming months.
An experienced legal industry expert, Heyman brings a wealth of knowledge from both corporate legal and outside counsel; both of which are now fully represented since Morae Global's acquisition of the business in May 2019. On his appointment, Heyman commented: "I am delighted to join Phoenix Business Solutions as Global Sales Director at such an exciting time. I have been working in the legal industry for just under 20 years, so I am eager to see what this new challenge will bring."
Heyman's experience in the legal sector began at Winscribe (formerly SRC) in 2000, where he championed the introduction of technology to increase productivity in the legal sector. Progressing rapidly from a Trainer to a member of the Board, Heyman has a proven track record of success in delivering consistent success and growth. Following this, Heyman was appointed as Managing Director, EMEA, of Mitratech, the leading provider of enterprise legal management solutions. He since spent four years accelerating the company's presence in the EMEA market – growing from a team of one to around 90 – by developing new opportunities and partnerships in the region.
Heyman continues: "My experience within both corporate legal and outside counsel means that I am in a good position to accelerate the growth of Phoenix in the coming months, especially as we begin aligning ourselves and our offering with Morae Global. I am also keen to introduce further collaboration and transparency, not just within the sales team, but across the whole business; I believe this will create the foundation for success as we become more strategic."
Heyman, alongside Phoenix's EMEA Commercial Director, Bart Vervoort, will also be leading the development of the organisation's latest division to open in Maastricht, Netherlands, expanding Phoenix's global footprint to seven cities.
Mathew Crocker, President of the Phoenix Division of Morae Global, adds: "We are thrilled to have Jason on board, and we're really looking forward to the direction that his knowledge and experience will take us. With Phoenix Business Solutions now an autonomous division of Morae Global, we are uniquely situated to meet the growing need of law firms and law departments to collaborate through all phases of the information life cycle. Having Jason as our Global Sales Director will provide further strategic direction."