Phoenix rolls out integrated iManage Work document and email management solution at Thomson Snell & Passmore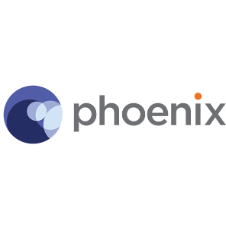 Thomson Snell & Passmore has gone live with its information and data management solution from legal technology specialist Phoenix Business Solutions. The solution, centred around iManage Work and designed and delivered by Phoenix's expert consultants, forms part of the firm's wider business growth plans and will integrate directly with Thomson Snell & Passmore's new practice management system for optimal document and information management and enhanced data-driven business insight, whilst driving greater efficiency, productivity and collaboration across the firm.
Anthony Graham, Head of Information Systems, Thomson Snell & Passmore LLP comments: "We wanted to be able to improve the way in which we manage data across the organisation. The firm provides its clients with the best possible service, as effectively as possible, and continues to attract the industry's best talent. Technology plays an important part in each of these aspects; it's about enabling our staff to work productively and collaboratively and improving the insight we get from the data at our fingertips."
Replacing part of the firm's Envision practice management software, the integrated solution amalgamates its different data sources, including client, matter and business services information and will help Thomson Snell & Passmore to gain greater business insight and value from the data.
Mr. Graham expands the point: "We wanted to implement a best-of-breed product that would improve the search, retrieval and management of the data and iManage Work is well recognised as one of the leading email and document management systems; combined with Phoenix's market-leading position, expertise within the legal sector and ability to deliver an integrated solution made the decision a logical one to help us achieve the business benefits we were looking for."
Commenting on Phoenix's role in the project, he states: "From a consultancy and roll-out perspective, Phoenix has been exemplary. They ensured the solution met our business objectives and was delivered on time and to budget, migrating over 6.5 million documents in the process. We've also extended the implementation from the original scope to cover the whole firm, which is more in line with where we want to take the business. Moreover, we know there is a lot more to come. There is additional functionality we want to roll out, and we will also be working with Phoenix on the impact of GDPR and how we manage the regulation's data requirements moving forward."
With implementation complete across the firm in March 2017, Thomson Snell & Passmore is already seeing early benefits. "The solution has been very well received by the firm," Mr. Graham adds. "It is already making our document production and search processes more efficient, and we are seeing more accurate results which gives us greater trust in the data."